'There's a story behind why we shoot'
Two young Chicagoans talk about why they picked up a gun, and how it changed their lives.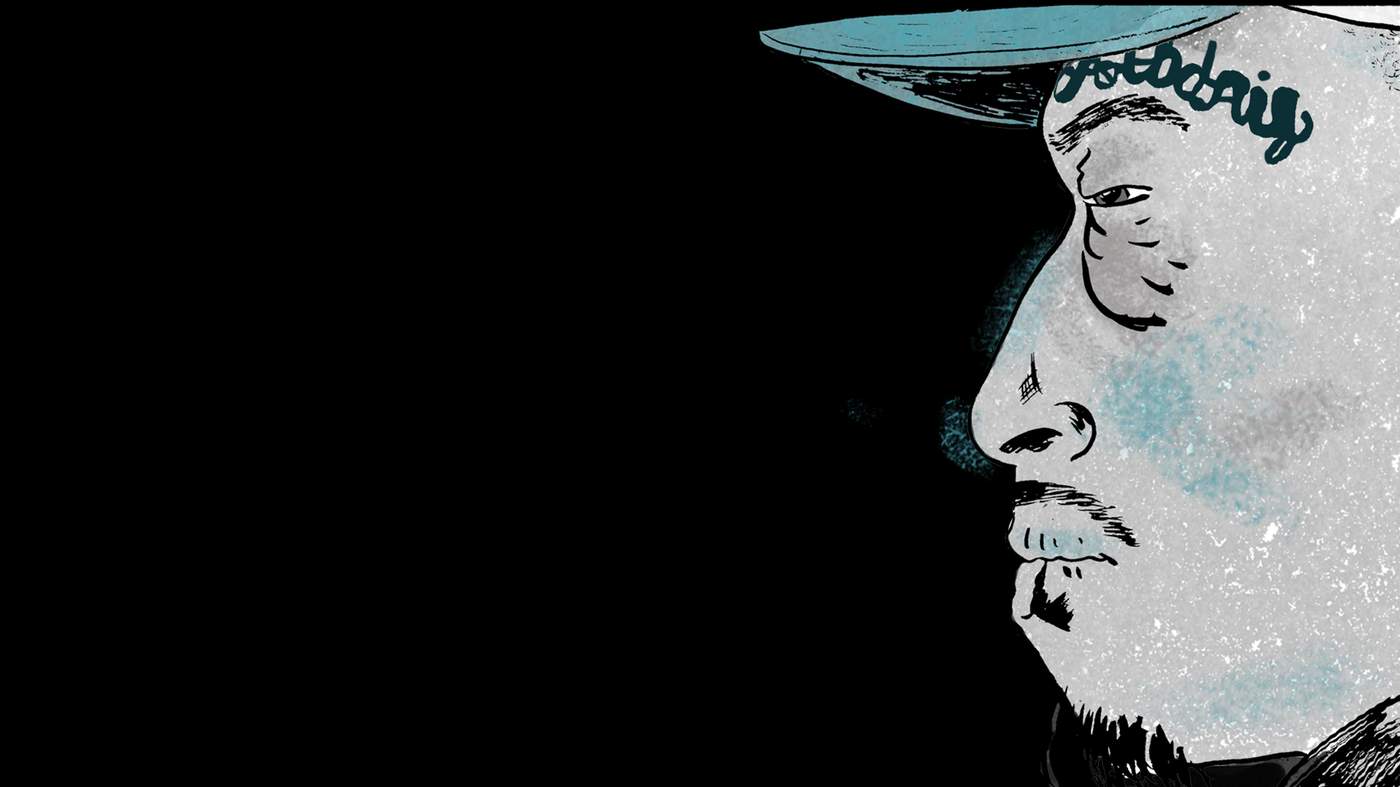 Alex and Jaime didn't graduate high school. They never went to prom or took the ACTs. Instead, they joined gangs — and soon they were firing guns.
Stopping teenagers like Alex and Jaime from picking up a gun has become a focal point of Mayor Rahm Emanuel's plan to curb gun violence. Last September, he vowed to spend $36 million on mentoring initiatives to help prevent kids in high-crime areas from turning to the streets.
Last year, the city reported 4,331 people shot — that's an average of one person shot about every other hour. This story is part of a WBEZ project on Chicago violence that looks at who picks up a gun and why.
Both Alex and Jaime said they joined gangs because they became friends with older gang members who offered a sense of community and acceptance. Soon their responsibilities in the gangs grew, and both said they were handed guns and told to shoot rivals.
Their stories illustrate why some kids join gangs and pick up guns. Their decisions could partly have been influenced by violence they each witnessed firsthand, said Eddie Bocanegra, executive director of the YMCA's Youth Safety and Violence Prevention initiative. Both Alex and Jaime said they are aware they played a role in the vicious cycle of gun violence in the city. They also both expressed regret and showed an urge to turn their lives around.
But experts said turning away from gangs is a challenge for some kids. Chicago Police Superintendent Eddie Johnson said officers are seeing more kids in their early teens pick up guns.
Alex: 'There's a story behind why we shoot people.'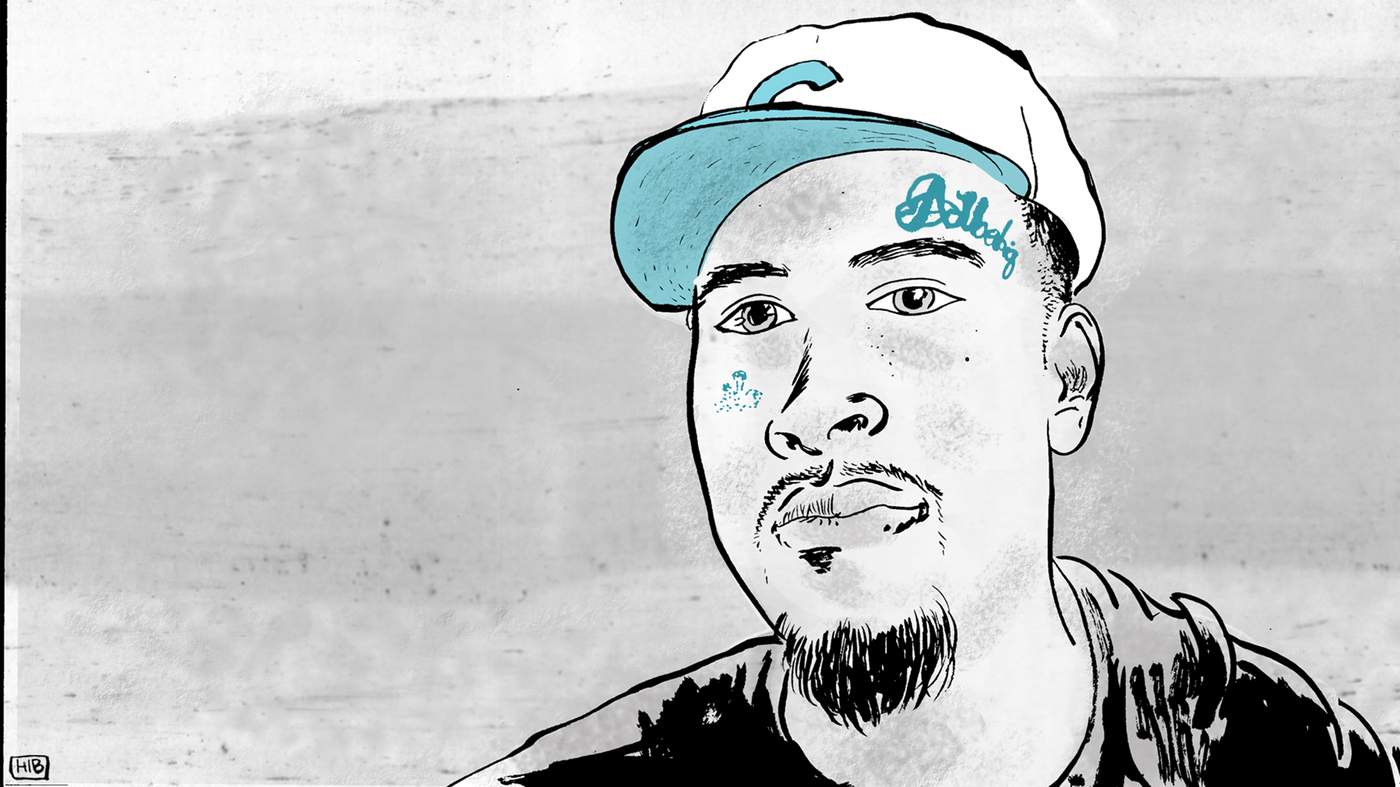 Alex said he watched his step-father get stabbed to death when he was 11 years old. A year later he joined a street gang — and by 13 a gang leader put a gun in his hand and deputized him as "block security."
WBEZ is not using Alex's last name to protect his identity because of the sensitive nature of the illegal activities he described.
Alex, now 21, said his relationship with the gang goes back to middle school, when an older gang member started hanging around with him and his friends.
"Out of nowhere, we just started hanging out with a bunch of gang members, you know? It went from one gang member to four or five — and then maybe 10 or 11," Alex said.
One of the gang members eventually suggested Alex and his friends join for money and protection, Alex said.
"We love money, so we're like, 'Yeah that's cool. We'll join,'" he said.
To join the gang, he and four friends had to beat each other for about three minutes while the older gang members looked on, Alex said. After that, they were in.
Alex said he started off selling drugs and used the money to help his mother pay the bills. But drug dealing eventually led him to more violent crimes.
"I was witnessing these grown men killing guys, and I was supposed to be the ride along," Alex said.
"I'm supposed to ride along with these guys, watch them kill somebody, so next time I come, I know how to kill somebody."
He said that less than a year after he joined, a veteran gang member handed him a .45-caliber handgun and designated him security for that day. Alex, then just 13 years old, said he stood in the alley holding the gun in his waistband near the front pocket of his hoodie.
After about an hour, a car with four men inside pulled up and at least one man inside asked for marijuana, Alex said.
"One of my friends walked up to the car not knowing it was actually a rival gang trying to trick us," Alex said. "Once my friend walked up to the car, on the opposite side of the car, a door opened … and as soon as the guy jumped out of the car, he charged at us with a bat."
Alex said he started shooting. He shot four or five times, aiming at the guy's chest. Alex remembered the power of the gun knocking his wrist back. And the adrenaline rush.
"It kinda felt good in a way, because like I stopped these guys from trying to hurt us," he said.
The man survived, but Alex was caught by police with the gun. He was charged as a juvenile, according to court records. He spent about two-and-a-half years shuffling between juvenile jail, home confinement and youth prison.
After Alex served his time, the gang rewarded him with money and drugs, but eventually, he said he tried to leave the gang. He said he enrolled in Malcolm X College to get his G.E.D. and a welding certificate.
Alex said he spent 18 months away from the gang — until his close friend was murdered.
That day, Alex returned to his gang block and took a beating from his fellow gang members.
"It's called the S.O.S. — 'smash on sight,' like when they catch you, they beat you. So I guess that's what I had coming for not being around for a year and a half," Alex said. "So, the day my friend got killed, I decided to go back to my hood and take a two-minute beatdown from all my guys."
After the beating, Alex said he asked for a gun and called a friend to go with him to try and get revenge for his friend's death.
Alex said he believed a rival gang did the shooting, so he and a friend drove to the gang's block and circled four or five times until they found a target: five men, one in a wheelchair, all wearing black hoodies and hanging out on a porch.
"We were like, 'Man these guys sure do look like they gangbang,'" Alex said. "And sure enough, these guys were like throwing gang signs at us, so we're like, 'Alright, cool. These are definitely the guys we're gonna try to kill.'"
They jumped out and opened fire, Alex said. No one was hit, but Alex was caught by police running from the house. He is currently awaiting trial on 10 separate felonies for the shooting.
Alex said he still wants to kill whoever murdered his friend, but he knows he is contributing to the violence in his community.
"The things that we do, when we go retaliate, it is a bad thing," Alex said. "But people just don't know why we do the shooting. There's a story behind why we shoot people."
Jaime: 'You're more than welcome to come home.'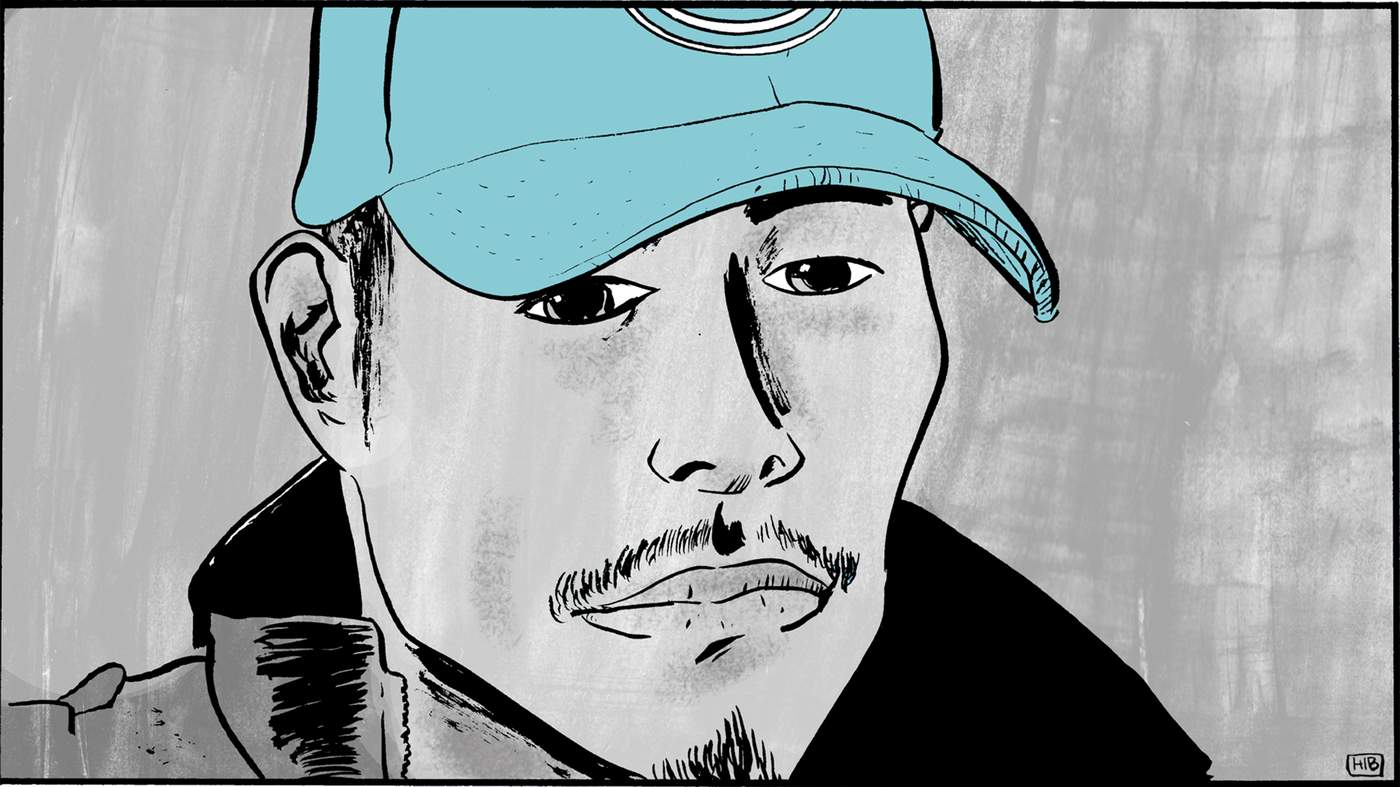 Jamie said he joined a street gang when he was 13 years old, just months after his brother died of a drug overdose.
"My brother died in my arms. Like, I was shaking him and he wouldn't wake up. I was smacking him in the chest and, I don't know, he just didn't wake up," Jaime said. "I was like, 'No bro, don't leave me.'
"But he left. Ever since that happened, I gave up on everything I ever had."
WBEZ is not using Jaime's last name to protect his identity because of the sensitive nature of the illegal activities he described.
Jaime said he didn't plan on joining a gang. But all of his closest friends joined a gang one Saturday night. Jaime wasn't there. He said he was grounded for coming home drunk and stoned the night before. Walking to school that next Monday, rival gang members chased him down the street, he said.
Jaime recalled his friends later telling him, "They think you're [in the gang], might as well [join the gang]."
"In my head I was just like, 'Damn, f--k it. Why not?'" Jaime said, adding that he took the initiation beating "like a champ."
He said he committed his first shooting two years later.
"When people ask me, 'Why do people gangbang?' — it's like, think about it like this: Police, school and basically society does not accept certain people. They choose who they want," Jaime said.
"Gangs don't do that. They accept anybody. Anybody. It don't matter if you're geeky or something. They're gonna accept you."
On the day of his first shooting, Jaime said, some of the older gang leaders were looking for younger members to "handle business." After other kids demurred, Jaime said he volunteered.
"I was like, 'F--k it. I'll do it,'" Jaime said.
So one of the veteran gang members handed him a .357-caliber handgun, he said.
"I never seen a gun that big, bro. A freaking handgun … the size of my thigh," Jaime said. "I didn't know what to do with it. I was like, 'I'm gonna break my f--king wrist. But I still shot it, bro.'"
Jaime said he and a friend walked into rival gang territory and started shooting.
"At first I did it one handed, and that s--t knocked my wrist back, and then I went two-handed and I was chasing them down the block," Jaime said.
At first, he said, the shooting was a rush. Jaime said he loves guns, and he was good at shooting.
"That's how I earned my nickname, 'Trigger.' At first they were gonna call me 'Trippy' because I stayed high, bro," Jaime said. "And then after that, [an older gang member] seen how I was shooting and he was like, 'You're a shooter, bro. You got it in you. You got that aim.' So they called me 'Trigger.'"
Jaime said he isn't in the gang anymore. He doesn't go to his old block.
'It's easy to pass judgment'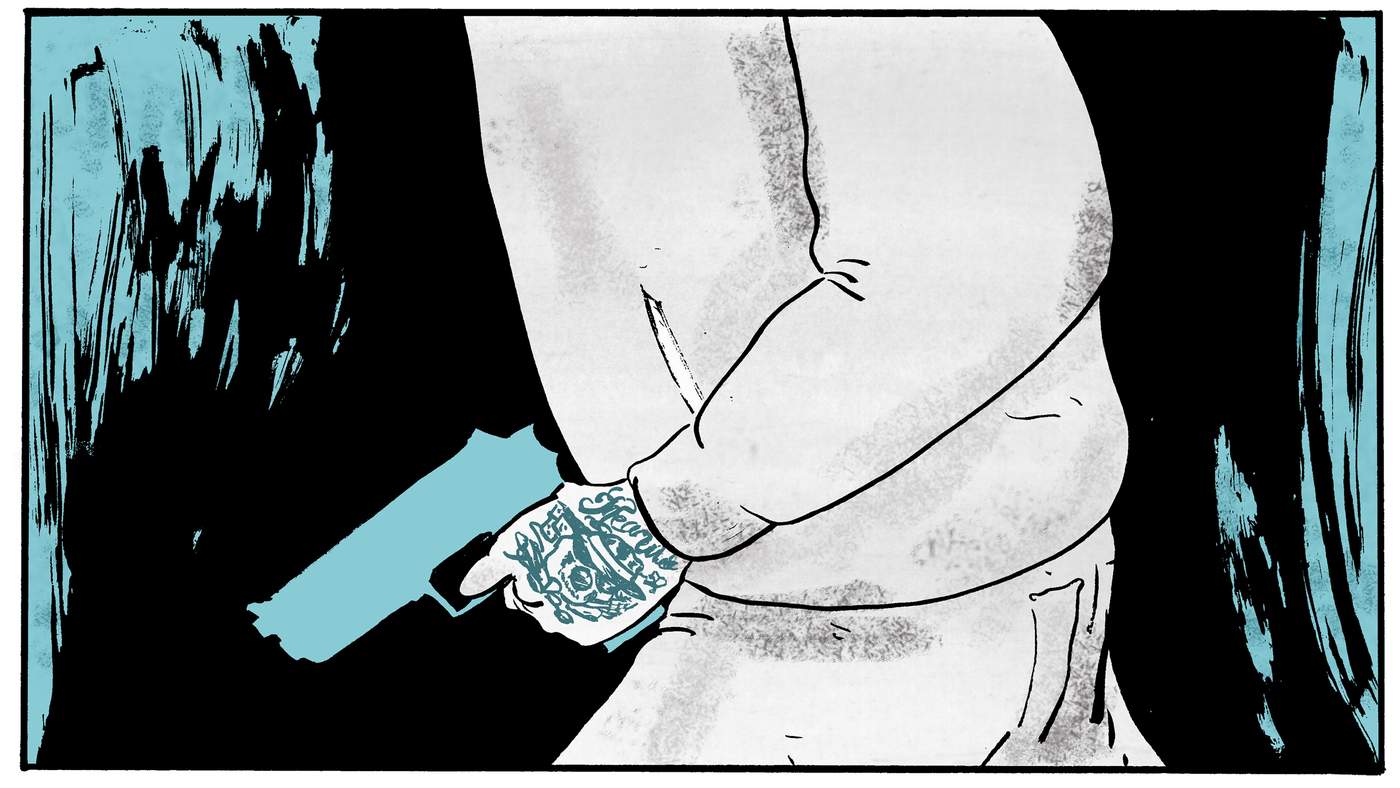 Alex is currently on house arrest for allegedly firing at rival gang members in Little Village.
Jaime works as a busboy and is pursuing a career as a rapper. He said he records every week and has filmed two music videos in the past year.
Both men recently took part in a program called Urban Warriors, which is organized by the YMCA and connects military veterans with former and current gang members. The goal is to help Chicago's young people cope with their own traumatic experiences.
"Many of these kids, if you tell them, 'Have you ever been exposed to trauma,' they don't even know what that really means," said Bocanegra, who leads the YMCA's Youth Safety and Violence Prevention program.
"And sometimes they don't even recognize that being shot or shot at is a form of being traumatized."
The program might have its work cut out for it.
According to a report from the University of Chicago, about 25 percent of people arrested for killings last year in Chicago were under the age of 20. That's well above the national average of 15 percent.
"There is something about these very disadvantaged South and West Side neighborhoods that are contributing to the gun violence problem," said University of Chicago economist Jens Ludwig. "Those conditions seem to have particularly harmful effects on young people, teenagers and their risk of involvement in the gun violence that is different from what you see in American cities. … That's a hugely important thing that we have to understand and try and fix."
Gangs also see advantages to recruiting young members into their ranks.
"Gang members recognize that juveniles get treated a lot softer in court than adult offenders do … [so] we're seeing the ages of offending people going down into 16, 15, 14 years old," said Johnson, the police superintendent.
Jaime called the violence in his neighborhood an unending cycle: Older gang members recruit kids to do the shootings, and then those kids grow up and do the same thing.
An earlier version of this story included the names of the gangs that Alex and Jaime joined as teenagers. WBEZ has removed those gang names to protect them from gang retaliation.
Patrick Smith is a producer and reporter for WBEZ. Follow him at @pksmid.
This story is part of WBEZ's Every Other Hour project. Find more stories here.
Criminal justice reporting and investigative journalism at WBEZ is supported in part by Doris and Howard Conant, The Joyce Foundation and the Robert R. McCormick Foundation.