A Gun, An Arrest, A New Mission
One lawyer has a different message for young adults in Chicago: Get your gun the legal way.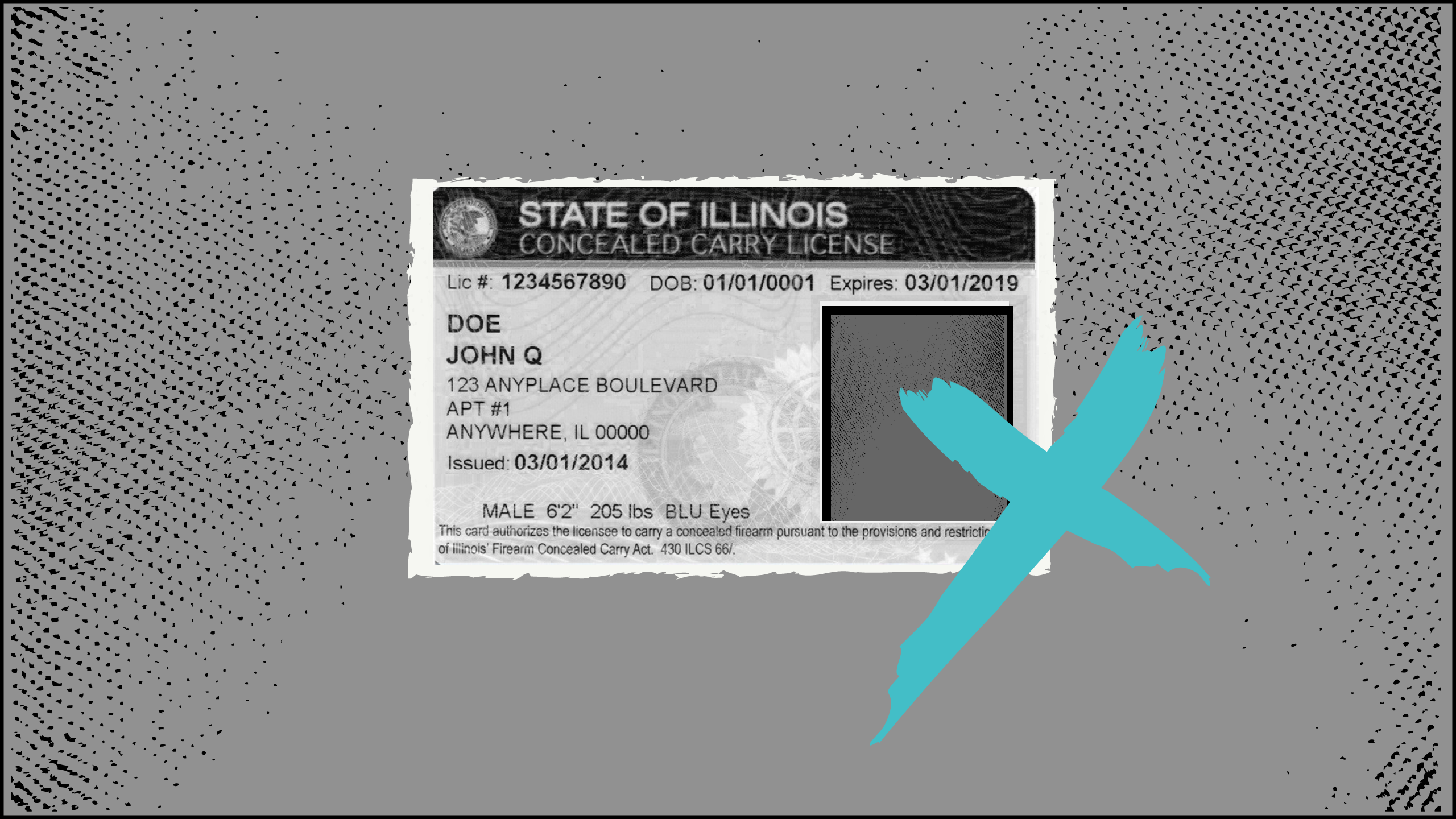 About four years ago, Mysirell Green was riding in a friend's green Buick when Chicago police officers pulled over the car for a failure to signal. Green, then 18, was carrying an unregistered .25-caliber handgun. He was arrested and charged.
In some states, no license is needed to carry a handgun. But it is required in Illinois. And in Chicago, many residents have been charged for having a gun without that permit.
Green said he kept the gun for protection in the violent areas around the Englewood neighborhood where he grew up. He said not carrying one simply wasn't an option.
"If you don't have a gun in Chicago … you're going to be dead soon," Green said. "People are out here killing. Senseless. They don't care who they're killing. They're killing babies. … If you want to protect yourself, you need to have a gun."
In Chicago, a disproportionate number of all shooting deaths are under the age of 30. If people under 30 are looking to arm themselves for protection, they might not be doing so legally. State police data indicate that 21 to 30 year olds in Chicago are less likely to carry legal guns than residents over 30.
After Green was arrested, he called his boss — local lawyer Edward Johnson. Johnson hired Green about a year earlier to help with his burgeoning criminal defense practice. Since then, Green has become Johnson's private investigator — and something of a collaborator with the lawyer.
Now Johnson and Green spread awareness about gun laws. They instruct young adults in how to obtain legal gun permits and concealed carry licenses so they can avoid fines or getting locked up. In a city with more than 600 killings so far this year, that can be taboo.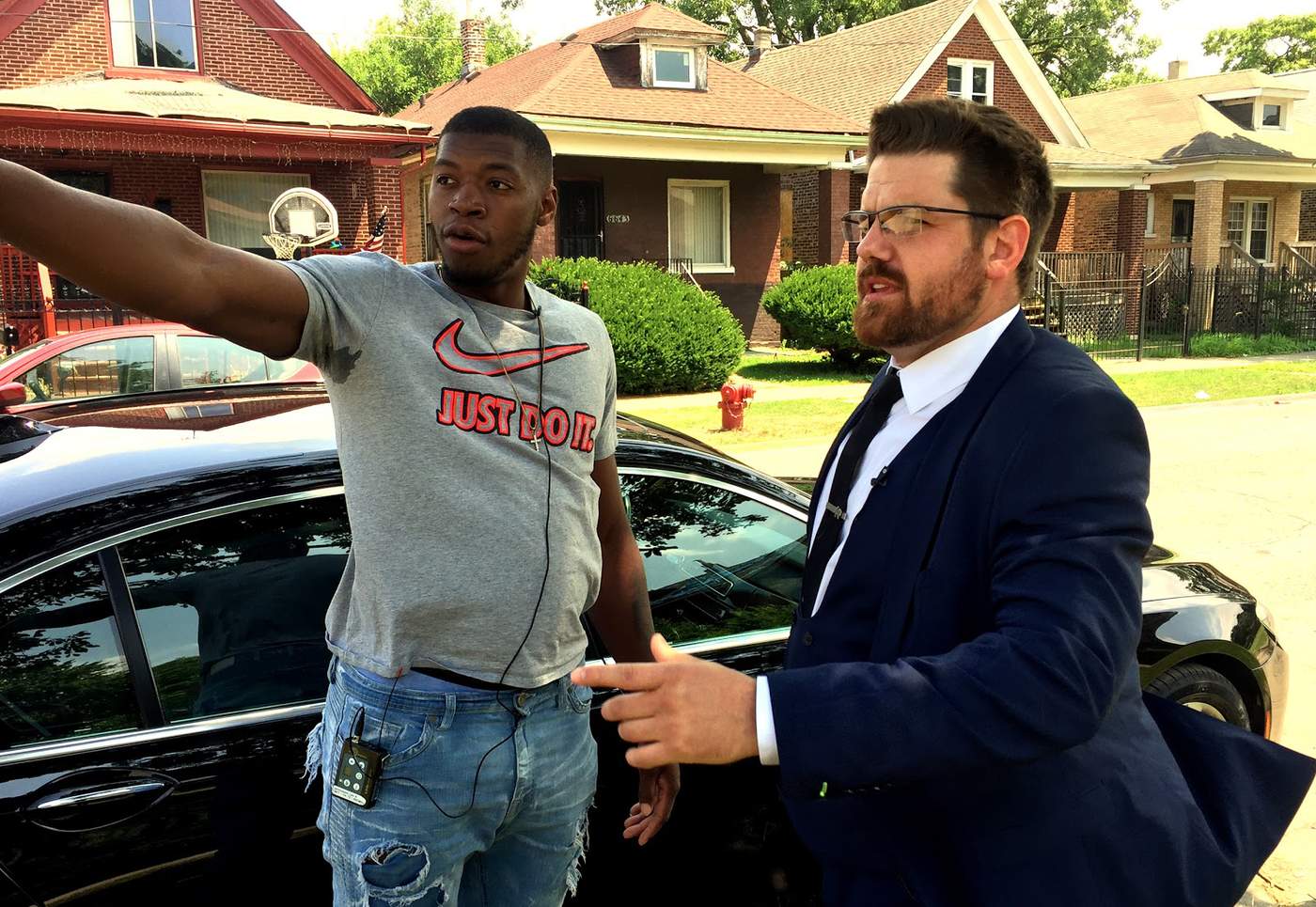 In order to own a gun legally in Illinois, a resident must obtain an Illinois Firearm Owners Identification, or FOID card. If the owner wants to carry the gun in public, that person must also get a concealed carry license.
A WBEZ analysis of Illinois State Police data found the percentage of 21 to 30 year olds in Chicago with registered guns is vastly smaller than the percentage of those older than 30. Furthermore, those who get FOID cards and concealed carry licenses varies by neighborhood. Johnson, Green, and at least one expert said that could be in part because young adults in the city aren't aware of the laws.
FOID and concealed carry
A FOID card is fairly simple to obtain. The card can be obtained by people 21 or older who pass a series of requirements, like not having been convicted of a felony. Getting a FOID card also requires a valid state identification, a recent headshot, and a $10 fee. People younger than 21 can get a card as long as they meet the requirements and are sponsored by a parent.
Johnson described the process as easy.
"It's all digital now, there is no waiting period. … If you don't get one, you are going to jail," he said.
There is no way to know how many people carry illegal guns. But there is information on legal guns. In Chicago, 85 of every 1,000 residents have an active FOID card, according to state police data. Those gun licenses are overwhelming possessed by residents over the age of 30.
A concealed carry license is more complicated: It requires someone be 21 or over, a FOID card, 16 hours of concealed carry firearms training with an approved instructor, proof of residency for the last 10 years, and a $150 fee, among other things.
Why do so few residents between 21 and 30 apply for FOID cards and concealed carry licenses? One reason might be that it hasn't always been easy to carry a gun legally in Chicago.
The city once had some of the strictest gun laws in the nation. Until 2010, it was against the law to own a handgun in the city (unless it was registered with police before March 1982). Illinois was the last state to end its prohibition on concealed carry — and only after a court forced it to in December 2012.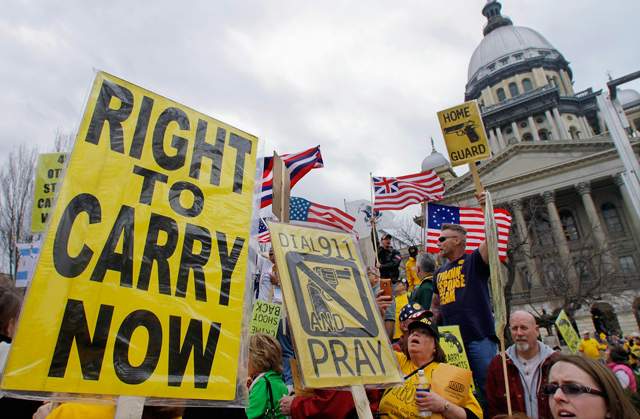 "[Chicago's] handgun ban was in place for most of the time that people under 30 have been alive" said Todd Lough, an associate professor at Western Illinois University's school of law enforcement and justice administration. "So it would be unusual for them to have been brought up in a household where guns were seen as … normal tools of protection."
Lough, a former Chicago police officer, also said that it can be difficult to learn how to carry a gun legally.
"Unless you are in the demographic that is really focused on gun rights all the time, it's just not something you could casually pick up — you've got to seek out the information," he said. "That's a major obstacle for a lot of people that feel afraid."
Lawful packing
Despite the city's restrictive regulations, Green said getting a gun on the streets where he grew up was "so easy."
Green, now 22, said he lost "more than 30" high school classmates, family members, or acquaintances to shootings. In 2015, the shooting death of Deionte Harris, whom he mentored in basketball, hit him especially hard.
"It's a normal lifestyle where I am from — people die from guns," Green said.
And the violence in Englewood continues. So far this year, there have been at least 25 homicides in the Englewood area, according to city data. Some people might think that in an area riddled with gun violence more young residents would want to carry guns legally to protect themselves. But in the zip code for the Englewood area just 24 percent of all FOID card holders are under the age of 30.
Green said witnessing the devastation of gun violence firsthand is part of why he is unabashedly a gun rights advocate. He moved out of Englewood this year, but often returns to the neighborhood to investigate gun cases with Johnson.
Because Green was just 18 when he was arrested, he wouldn't have been eligible for a concealed carry license , but he could have owned the gun legally with a FOID card obtained with consent from a parent. And because he pleaded to a misdemeanor, he is still eligible for a FOID card. Johnson, 35, is helping him with that process.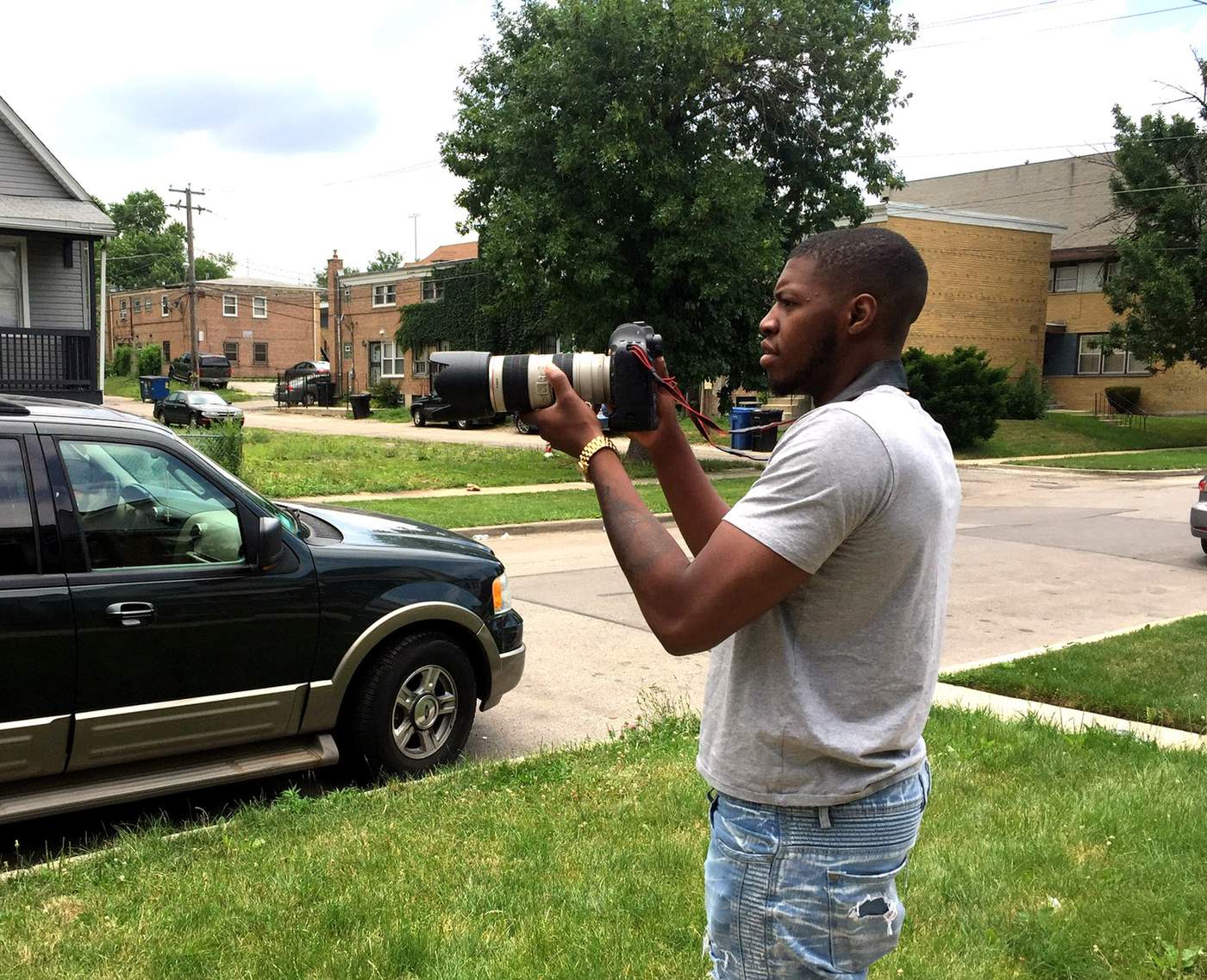 Assisting people like Green carry guns legally has become Johnson's passion. He recently helped South Sider Marquis Johnson obtain a gun license.
Marquis Johnson first met Edward Johnson, no relation, in 2014. Marquis Johnson said his friend had been charged with illegal possession of a firearm after police officers raided a party in Chicago's Back of the Yards neighborhood and found a gun in the couch. Marquis Johnson said he was worried he would end up in trouble with the law like his friend.
Marquis Johnson said he sometimes carried a gun for protection because the violence "is getting worse every year." But, he said, he too wasn't aware of the steps needed to own and carry the gun legally until he met Edward Johnson.
Green and Johnson said they hear that a lot.
Now, Marquis Johnson said he has a FOID card and a legally purchased Glock 23 .40-caliber pistol. He said he feels safer at home, but doesn't like that he's not able to legally carry a loaded gun in his car. So he said he plans to pursue his concealed carry license.
Coming around to guns
Johnson, who grew up in southwest suburban Oak Lawn, said he wasn't always a gun rights advocate.
"The burbs, when you are growing up, they think no one should have a gun," he said. "It's instilled in the kids."
Johnson said he began to look on gun ownership as a good thing when he started law school in Denver, where he said he took constitutional law classes and came to embrace Second Amendment rights.
"I heard you could go get a gun in an hour at a gun show — and I did that," Johnson said.
Now, Johnson said non-violent gun crimes like illegal possession of a firearm or unlawful discharge make up about "50 to 60 percent" of his cases.
With all the shootings, Johnson said, many of his clients don't have the luxury of avoiding guns — not being armed is a potentially fatal mistake.
Chicago police officials have said that getting illegal guns off the streets is part of their plan to reduce violence. Last year — when the city reported 4,331 people shot — officers made nearly 4,000 gun arrests for nonviolent "weapons violations," according to a reportfrom the University of Chicago Crime Lab, which studies violence in the city. These don't include arrests made in the thousands of shootings in the city that year.
This year, Mayor Rahm Emanuel and Police Superintendent Eddie Johnson have aggressively advocated for tougher penalties for repeat gun offenders — and in June Illinois Gov. Bruce Rauner signed a law that increases those penalties.
Edward Johnson thinks that's a bad idea.
"It's not going to do anything besides lock people up for trying to protect themselves," he said. "If you are shooting it at people and doing that other stuff, yeah, you are going to be in a lot of trouble. But just having it in your car?"
Green agrees.
"Most people getting caught with a gun, in my experience, got it to protect themselves because the city is so crazy," he said. "He might be trying to change his life, but he can't change his life because people are trying to kill him. It's tough."
Miles Bryan is a reporter and producer for WBEZ. Follow him at @miles__bryan.
This story has been updated to clarify that Marquis Johnson has obtained a gun license to legally purchase a Glock pistol.
This story is part of WBEZ's Every Other Hour project.
Criminal justice reporting and investigative journalism at WBEZ is supported in part by Doris and Howard Conant, The Joyce Foundation and the Robert R. McCormick Foundation.