To Slow Gun Violence, 'Let Young People Lead The Conversation'
Young Chicagoans say addressing the city's gun violence will take jobs, empathy, and trust in their generation.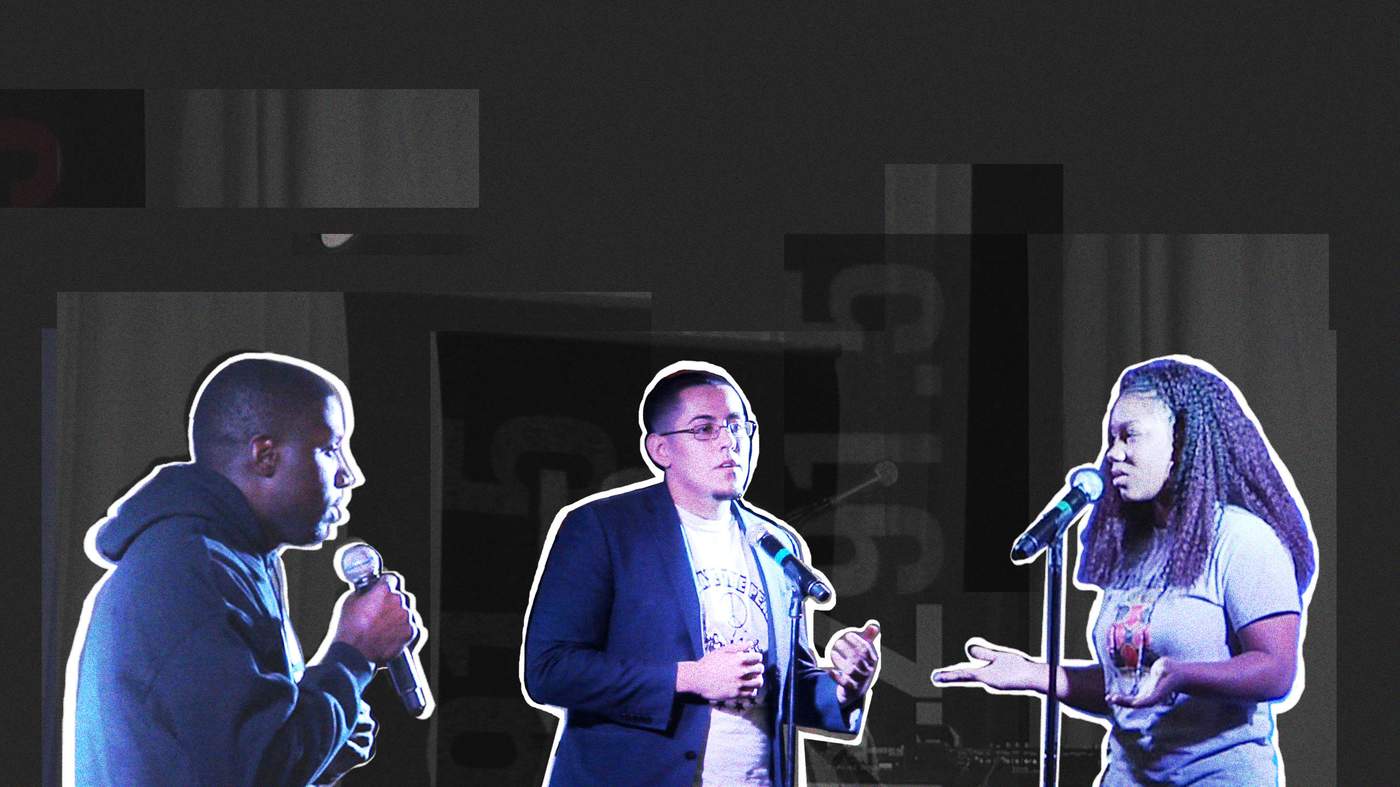 Last year, more than 4,000 people were shot in Chicago — that's an average of one person shot nearly every other hour.
This year, WBEZ has been working to understand who picks up a gun and why. Along the way, we heard from countless young people determined to do something. One of them was Berto Aguayo, who said it's important to let "young people lead the conversation on gun violence."
"Too often we talk about the issue of youth violence, without youth voice," Aguayo said at an Oct. 12 WBEZ event that gathered together young activists, poets, and performers. They shared their ideas on what it would take to stem Chicago's gun violence. As the year wraps up, we're looking back on their ideas and sharing some of them here:
Berto Aguayo
The Resurrection Project
Jahmal Cole
My Block, My Hood, My City
Kuumba Lynx
Performance collective
LaCreshia Birts
Activist, UIC student
Growing Concerns
Poetry collective
This event was held as part of WBEZ's Every Other Hour project.
Criminal justice reporting and investigative journalism at WBEZ is supported in part by Doris and Howard Conant, The Joyce Foundation and the Robert R. McCormick Foundation.