In Funerals, A Future
For 18-year-old DaQuan Mosley, the funeral home offers a career path — and refuge from violence.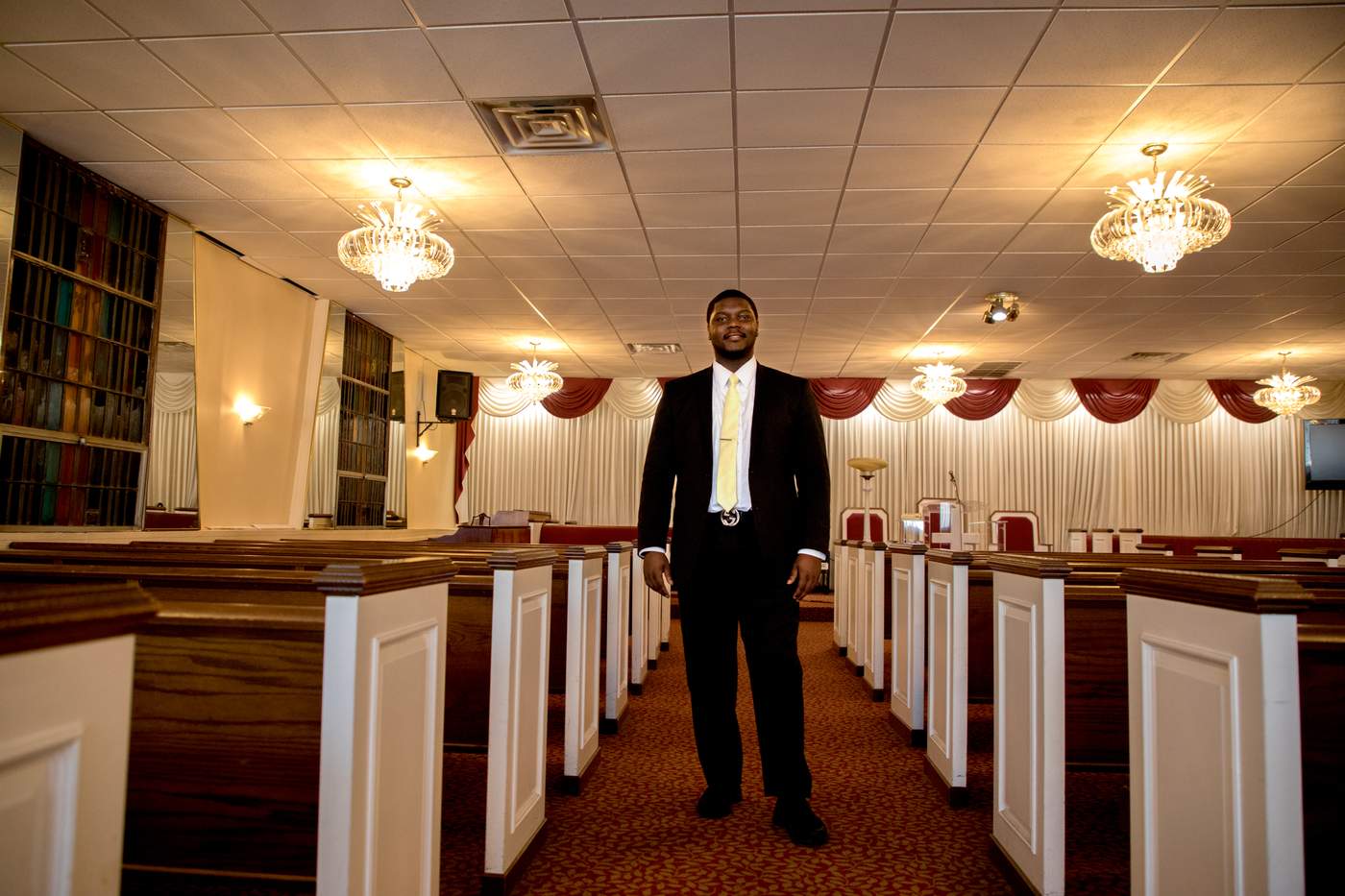 In an empty chapel on Chicago's South Side, recent high school graduate DaQuan Mosley made sure the room was in order for an elderly woman's wake.
It wasn't his grandmother's funeral. Mosley, 18, works a summer job at Leak & Sons Funeral Homes in the Chatham neighborhood. He answers phones, takes payments and walks families to view the deceased. He said the job keeps him busy — and safe from the area's gun violence.
Mosley grew up in Englewood, a neighborhood besieged by gun violence. He said he had seen dead bodies even before he started working at the funeral home. People have shot at him, he said, and he sees no end to people picking up illegal guns. But within one of Chicago's poorest and most dangerous neighborhoods, the funeral home offers him a safe space and a career path. He said he is determined to get a mortuary science degree and return to his community as a funeral director.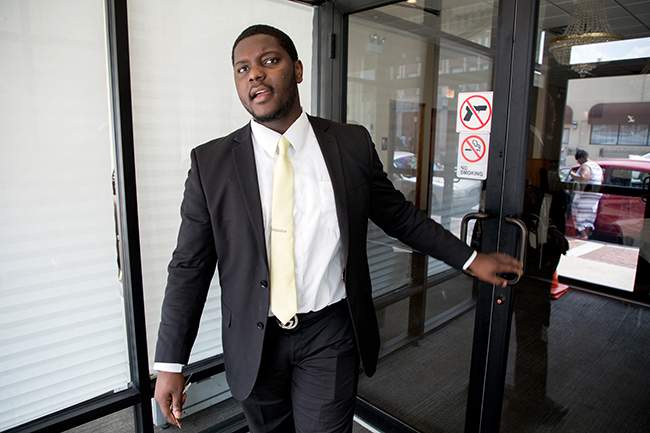 "I didn't get in this business because I like dead people or to dress them or anything like that," Mosley said. "I'm a very good people person. I love talking to people. I love helping people ... when they're going through a tragic time like this in their life."
He started working at the funeral home about a year ago when he took a part-time internship. His mother, Toni Blakley, said she hoped her son would be spooked after spending a week around dead bodies and find another summer job. The unpaid internship is over, but he now goes back as an employee — sometimes working more than five evenings a week.
While Mosley admitted his interest in funerals is unusual for a teenager, he insisted he isn't a weird guy. He said he went to prom, listens to music and likes to go out to eat. His friends said Mosley is the funny guy in their group.
Yet there aren't too many teenagers who own 14 suits.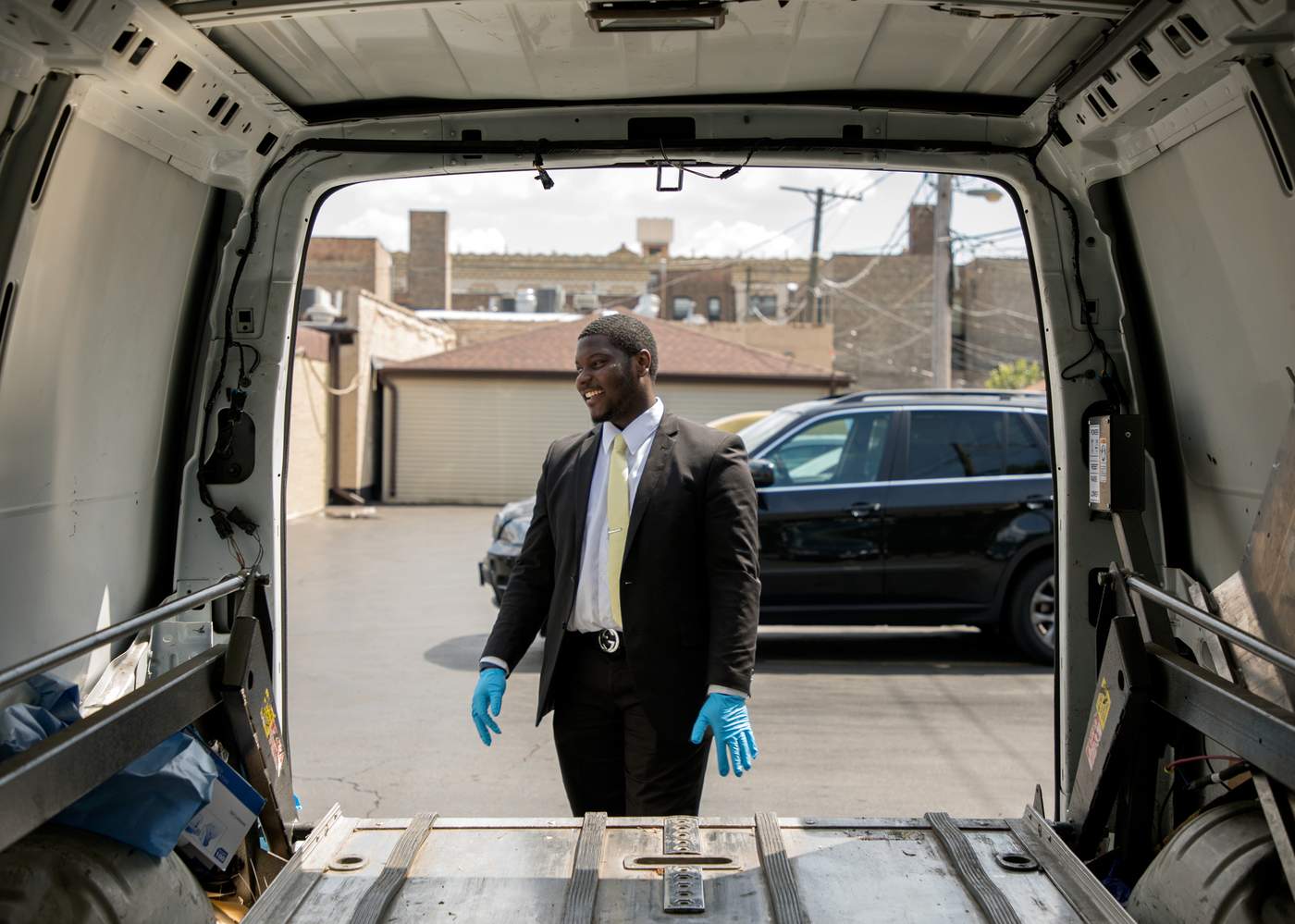 'I've witnessed bodies in the alley'
In the fall, Mosley will go to Southern Illinois University to study mortuary science. That means classes, of course, but also an apprenticeship, which Leak & Sons has said they want him to do with their business. He'll eventually need a state license to become a funeral director so he can embalm bodies and help families make arrangements.
Mosley said he wants to come back to Chicago when he finishes school, but Blakley said college is a chance for her son to leave Englewood, where police said 50 people were murdered last year. About 20 people have been killed in the area this year.
Mosley said people have been shot near his home, and he knew kids at school who were killed by gun violence. He said he doesn't like to spend time outside because of the shootings. Instead of walking, he prefers to drive everywhere he goes.
"I wish I could drive from my porch to my car every morning, but I can't," he said.
"At night, I don't take the garbage out because I have fears of taking the trash out. It's in the alley. I've witnessed bodies in the alley just taking the trash out. When will it ever stop? Will it ever stop?"
Mosley said someone shot at him in September of 2016. It happened just hours after his grandmother died. The family gathered at her Englewood house as they grieved, Blakley said, and Mosley and his sister left in the evening before everyone else.
"As soon as they hit the corner, I heard gunshots ringing," Blakley said. "I looked down the street and I heard brakes squeaking, turning really fast onto a busy street."
Blakley said she left the house and jumped into her car to look for her children while calling their cellphones. She said she kept getting voicemail, and it was the most terrifying seven minutes of her life.
She said she eventually found her children, shaken up but uninjured.
'This place has really blessed me'
After college, Mosley said he wants to come back and run his own funeral home in the community where he grew up. He said he's prepared to see the aftermath of the city's gun violence. Afterall, he's already worked funerals for murder victims.
"There are many times when we have to cover up scars or wounds," Mosley said.
He said he imagines running a business that invests in the neighborhood and becomes a community fixture that promotes peace.
That is his goal. But now, as a young man in an area with lots of shootings, he sees the Leak & Sons funeral home as a safe space.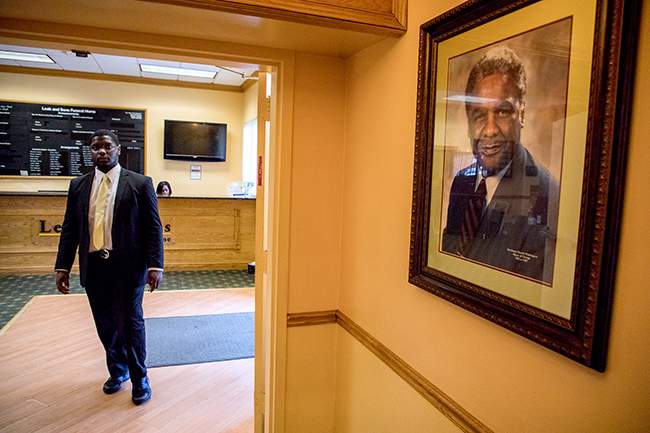 Earlier this summer, Mosley said he stopped at the funeral home on his way to meet up with friends at 31st Street Beach. And then he got an alert on his phone: Two 16-year-olds had been shot at the beach.
"That's where I was on my way to," Mosley said. "That's why I feel like this place has really blessed me, gave me the opportunity to not be out here on the streets, not to be at the beach being a target, not to be on the corner being a target, or standing on my own block taking my trash out being a target. I'm just grateful."
Colleen Cicchetti, executive director of the Center for Childhood Resilience at Ann and Robert H. Lurie Children's Hospital, said people surrounded by traumatic experiences often look for places to find support — and a funeral home is a place where there's an outpouring of love.
The funeral business isn't for everyone
Historically, the funeral industry has been a family enterprise, according to the National Funeral Directors Association. That's true of Leak & Sons, which over the years has handled the arrangements for big names such as the late Mayor Harold Washington and comedian Bernie Mac.
Funeral director Spencer Leak Jr. said more young people have contacted him in recent years to learn about the business — but many don't last.
"That makes or breaks you, whether you're going to work at a funeral home."
"When they actually see us bring remains in, when a family is about to view, some people can't take that," Leak said.
Mosley said he thinks about what changes he would make to the industry, like allowing families to get more involved in the removal and preparation process. He said he'd also like to give families the opportunity to dress their loved ones or personally style their hair.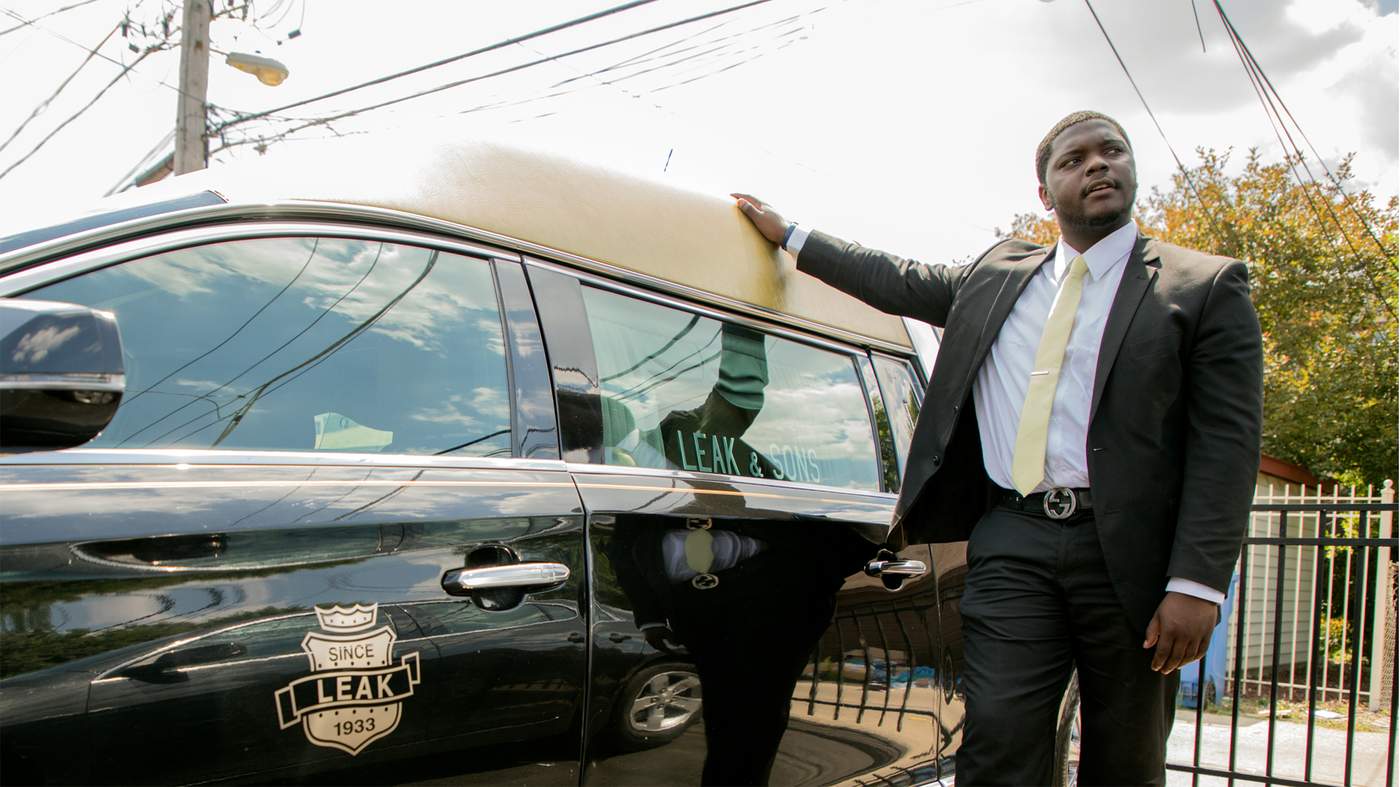 Leak said funeral directors need to have compassion and understanding for the families they serve.
"The minister says his final words, and that mother, that father, that husband, that wife comes to me and shakes my hand and says thank you," Leak said. "That's the best feeling that you can ever get because you know you have assisted in the very last thing that a family can do for their loved one."
That's something Mosley said he finds appealing. He sees funerals as his way to bring peace after a shooting. He said he's gotten comfortable with grieving, but doesn't think he'll ever be desensitized to escorting a family to see their deceased loved one for the first time.
"The looks on their faces always gets me. I definitely tell them, 'OK, I'm gonna get you a box of tissues or get the register book,' just so I can back away for a second, give them that time and also take my time because it isn't an easy job at all," he said. "And sometimes when a mom is breaking down for a 17-year-old crime victim, it makes me want to break down as an 18-year-old black male as well."
Susie An is a reporter at WBEZ. Follow her at @soosieon.
This story is part of WBEZ's Every Other Hour project.
Criminal justice reporting and investigative journalism at WBEZ is supported in part by Doris and Howard Conant, The Joyce Foundation and the Robert R. McCormick Foundation.