A Disputed Shot
One bullet. A paralyzed teen. No jail time. How carrying an illegal gun turned a robbery into a tragedy.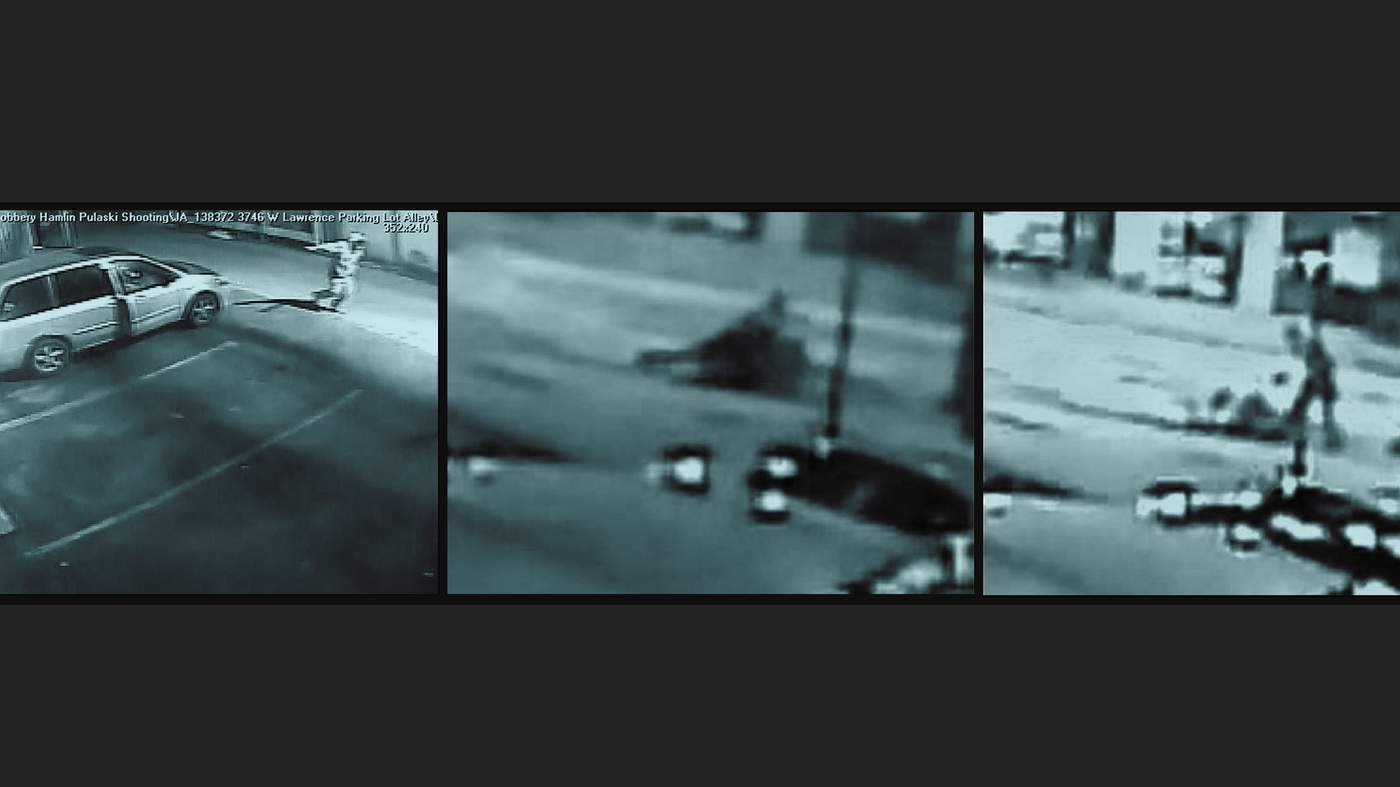 The plan seemed straight-forward: A small-time marijuana dealer would meet an alleged buyer in an alley, he would sell him some pot and the two would go their separate ways.
But it wasn't that simple. Authorities said the buyer — a 15-year-old boy — pulled a gun. The 22-year-old drug-dealer said he handed over the pot and his money, but moments later he decided to fight back. He said he chased down the teen and beat him. What happened next remains unclear, but by the time police arrived the teen was shot in the neck — paralyzed from the chest down, authorities said.
The teen, Leo, became another casualty of Chicago's gun violence. Last year, police reported 4,331 people shot — that's an average of one person shot every other hour. This story is part of a WBEZ project on Chicago violence that looks at who picks up a gun and why.
In this case, the 15-year-old will probably never walk again and the dealer faced decades in prison. But what makes this gunshot unusual is that authorities know all the people involved — and nobody is expected to stand trial. That's because the evidence is inconclusive as to how the gun went off. Even investigators have wavered on the case. But the result remains the same: Two families whose lives are forever changed.
The fight was captured on surveillance cameras on nearby buildings, but the dealer and the teen's family see two very different scenes in the grainy footage.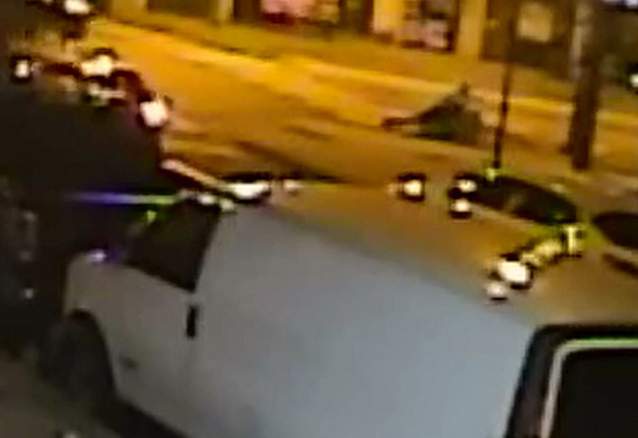 "The camera clearly shows I had nothing to hide, nothing to run from," said the dealer, Jonathan Ramos.
But the teen's older brother said "it's really, really, unfair that they aren't charging that guy with attempted murder because clearly we see him picking up the gun. I mean, it's blurry, but we see him reaching for something that's obviously the gun."
'Kids make mistakes'
Leo, spent about three months at a Chicago hospital and rehabilitation center after he was shot, his relatives said. His family said he will most likely never walk again and has painful nerve damage in his arms. He met with a physical therapist every day to learn new skills he will need for the rest of his life, such as how to get in and out of his wheelchair.
Leo's father, Josue, said he works odd jobs to make ends meet. Most recently, he said he has been working as a mover in between trips to the hospital, where he would bring his son treats — like a Domino's pizza and a 2-liter of Coca-Cola.
"I cry sometimes," Josue said. "Because I see my son running, walking, and now [that is] just a hope. Just a hope."
WBEZ is not using the family's last name to protect the teen's identity because he is a minor.
Leo declined interview requests, but his older brother, Josh, described him as a typical teenager who fell in with the wrong crowd. Leo liked to go ice skating and order chicken wings from a local Chinese restaurant, Josh said, but about two years ago — when Leo was in middle school — he began hanging around gang members and coming home at 2 or 3 a.m.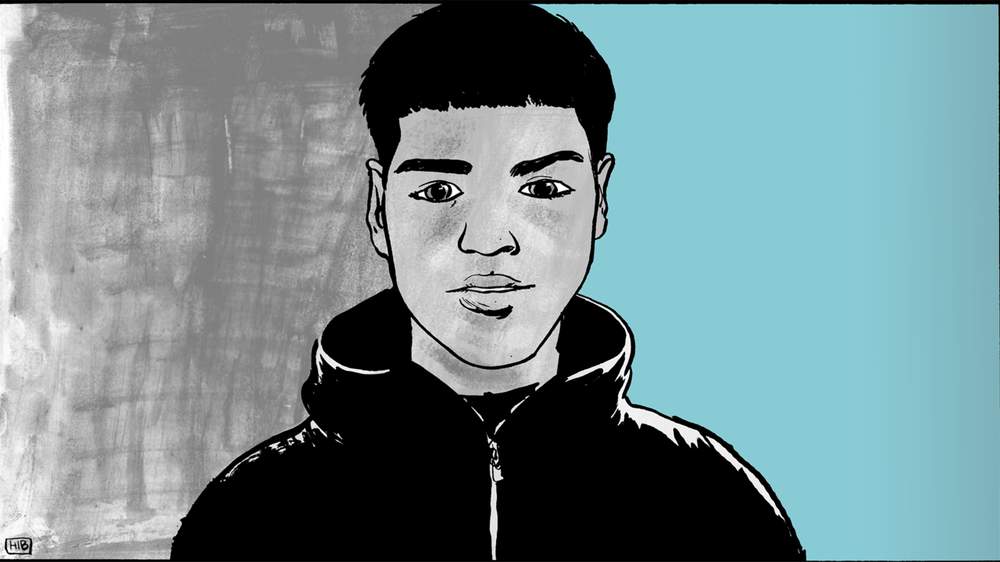 In a recent Facebook profile picture, Leo poses with a gun, peering up at the camera from under heavy brows. The caption ends with emojis of three explosions and a gun. Josh, 21, insisted the photo was not an accurate representation of his brother.
On Feb. 1, Leo went to meet Ramos in the 3800 block of West Lawrence Avenue, where he allegedly robbed Ramos at gunpoint, authorities said. Ramos then "chased, battered and ultimately shot" the teen in the neck, according to a statement from the Chicago Police Department.
Ramos insisted the gun accidentally went off, and said he stayed at the scene to meet with police officers.
Those officers immediately arrested Ramos, and the Cook County State's Attorney's office charged him with aggravated battery and a misdemeanor for trying to sell the marijuana. All charges were dropped during a brief Feb. 27 court hearing. State's attorney spokeswoman Tandra Simonton cited "insufficient evidence." Officer Dane J. Rohrer, a Chicago police spokesman, said after the charges were dismissed that detectives were still conducting an "ongoing investigation."
When Leo's father learned the case was dismissed, he said he was "angry and upset."
"[He's] just a kid," he said. "Kids make mistakes."
'I got two mixed feelings'
Ramos said he sees himself as a kid — and a victim.
His version of what happened goes like this: He bought some marijuana for himself, but soon had the chance to sell some of it to a friend of a friend. He said he took advantage of the opportunity to make "a couple little extra dollars" to help support his fiance and two young daughters, ages 6 and 1.
Ramos said he has sold small amounts of marijuana to family and friends, but never considered himself a drug dealer.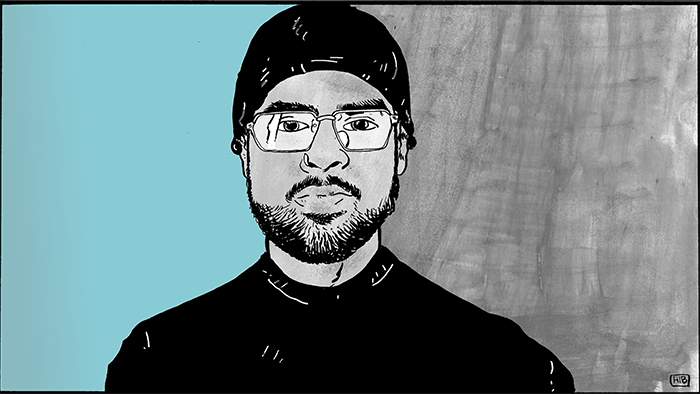 According to Ramos, the buyer pulled out a gun and took the drugs and his money. Ramos said he chased the robber, tackled him and the gun went off. Ramos said he didn't immediately know the teen had been shot, so he grabbed the gun and started punching him.
But he said he never pulled the trigger.Ramos is a slim man at 5-foot-6, with thin-framed glasses and a nose ring. He said he didn't know the robber was only 15 years old. He admitted that chasing Leo was wrong, but he said he has been robbed at gunpoint before.
"If you've had guns drawn at you before, you probably get that mentality like, 'I'm not going to let this happen again,' " he said. "I'm not going to take it no more."
Ramos said that night is the first thing he thinks about when he wakes up. He said he thinks about how he could have spent decades in prison away from his daughters — and how the teen who robbed him probably won't ever walk again.
"I got two mixed feelings. I didn't do nothing — I clearly didn't do nothing. But I just feel the kid's hurt," Ramos said. "Because ain't nobody deserve to be in a wheelchair. Ain't nobody deserve to not use their legs."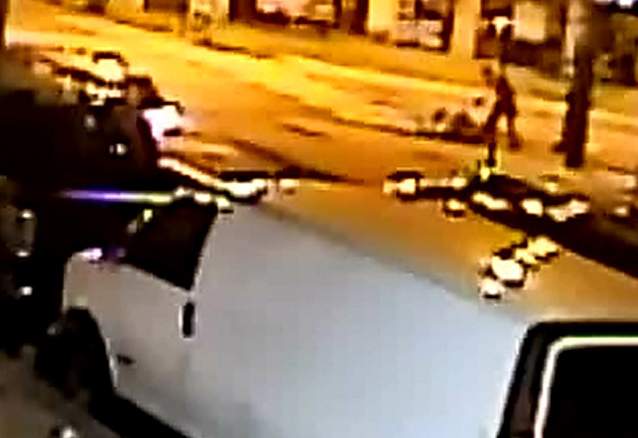 The new normal
Ramos, who faced up to 45 years in prison if convicted, was free to return to his life before the gunshot. When the charges were dropped, Ramos said it felt like "a second chance [at] freedom."
In the weeks after the shooting, Ramos said, he swore off selling drugs and deactivated his Facebook account. He said he rarely leaves the house when he's not working. The goal, he said, is to spend more time with his fiance and children.
As for Leo, his brother said he wishes he had been more of a role model for Leo. "I just look back and I'm like … 'I should have been more there for him.' "
Leo's family said the teen has stopped talking to his gang-affiliated friends and is adamant that he will walk again someday. The family said Leo has embraced Christianity and prays often.
Both families believe the silent, grainy videos confirm their very different views of what happened that February evening. Now the families are left trying to make sense of their new reality.
Miles Bryan is a producer and reporter for WBEZ. Follow him at @miles__bryan.
This story is part of WBEZ's Every Other Hour project. Find more stories here.
Criminal justice reporting and investigative journalism at WBEZ is supported in part by Doris and Howard Conant, The Joyce Foundation and the Robert R. McCormick Foundation.