'We helped them out and they helped us out'
In Chicago, more than 2,300 people have been shot so far this year. But teens fixing dilapidated school auditoriums say the work helps keep them off the streets.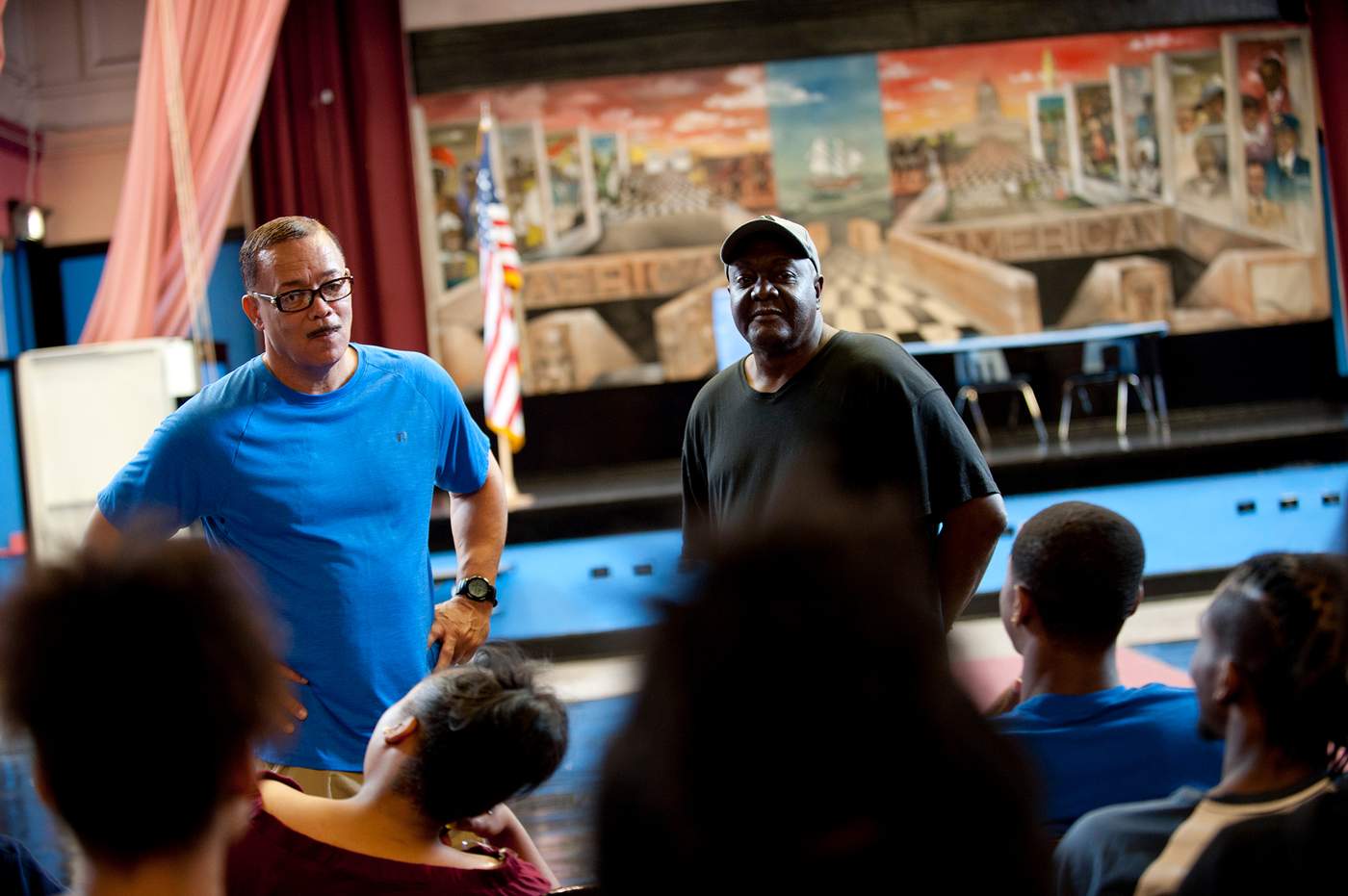 On a hot summer day inside the auditorium of Harold Washington Elementary School in the Burnside community, about two dozen teenagers added a fresh coat of paint to the walls, scraped varnish off old chairs, and sanded down small holes in the floor where auditorium seats were once bolted down.
But spending the summer working in a school wasn't detention — it was a choice. The teens, all Chicago Public Schools students, were part of a summer jobs program where they got paid to renovate aging CPS auditoriums.
In addition to earning money, the teens said the job offered another benefit — it kept them safe. Many of the young people come from some of the city's most violent areas, and they said being at work instead of hanging out with friends might save their lives.
"People need jobs — summer jobs — to stay out of trouble, because if you out in the streets you either going to be a target or a bystander," said Dondre, one of the teens in the program.
WBEZ is not using the students' last names because they are juveniles.
So far this year, more than 2,300 people have been shot in Chicago. The Cook County medical examiner's office has reported more than 450 homicides, including more than 50 killings of teens 16 through 18 years old — the same ages as the teens in the program.
CPS officials said that employing teens who might not otherwise land summer jobs helps keep students safe — and also makes them less likely to turn to violence. In the summer of 2016, none of the 300 students involved in the auditorium repair program were shot, according to the school district. In addition to keeping students safe, the program has helped disprove the notion that teens from different neighborhoods can't get along, a revelation that could calm the nerves of parents who are concerned about safety amid school closures and mergers.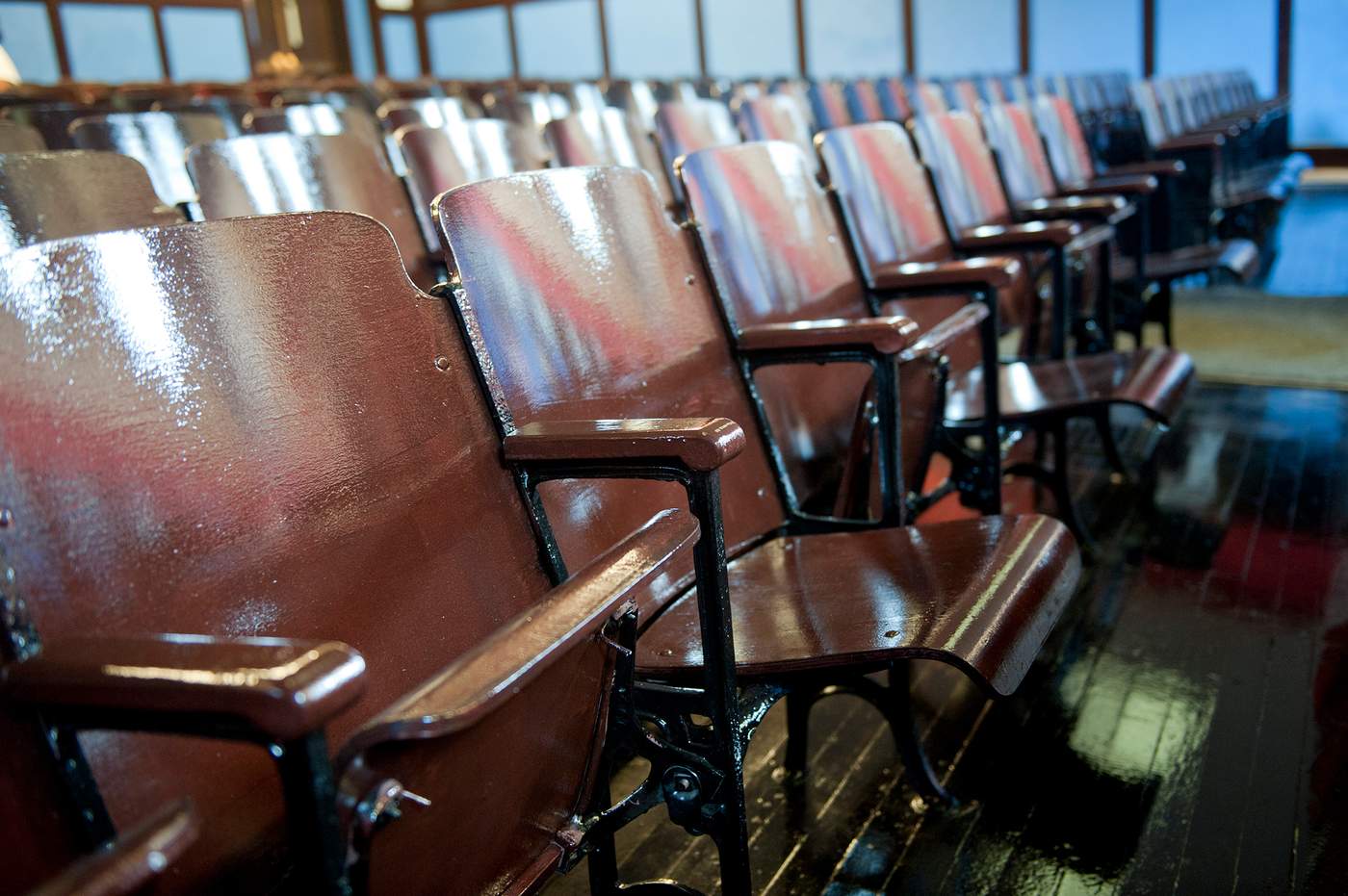 The genesis of an idea
Harold Davis, a community activist and youth mentor, said he came up with the plan to pay students to fix dilapidated auditoriums in 2004 as a way to keep the teens safe. Back then, Davis would go to schools after shootings to make sure the students didn't retaliate.
"[The principals] would give me the auditoriums to talk to the young people. … but what we found out was that we couldn't use the auditoriums because they were all damaged," Davis said.
That's when Davis, who said he has a construction background, saw the opportunity to put the at-risk teens to work.
In 2004, the Chicago Board of Education gave Davis the first contract to fix up a dozen auditoriums with the help of West Side teens. Since then, board reports show his company, Amer-I-Can Enterprises, has gotten several successive contracts to do the same at dozens of other schools.
In a much-hyped September 2016 speech on the city's surging gun violence, Mayor Rahm Emanuel touted the importance of summer jobs to quell the shootings. But it isn't just the city that thinks there is a connection between jobs and violence.
Recent research from the University of Chicago Crime Lab, which studies the city's violence, found a 33 percent reduction in arrests for violent crime among students who participated in a city-funded summer jobs program in 2012 and 2013.
"A number of studies show that providing kids with this experience of having a summer job … can result in a reduction in a super socially costly thing like violence," said Jonathan Davis, one of the study's lead authors. "It's just good policy for the city to offer these jobs to these kids."
Chicago Public Schools Chief of Safety and Security Jadine Chou also said it's worth the investment.
"The whole point is to keep them busy, give them new skills, give them a new outlook and just a great way to look at their futures," Chou said.
"Not every young person can just apply or walk up into a Target store or a Starbucks and successfully just land a job."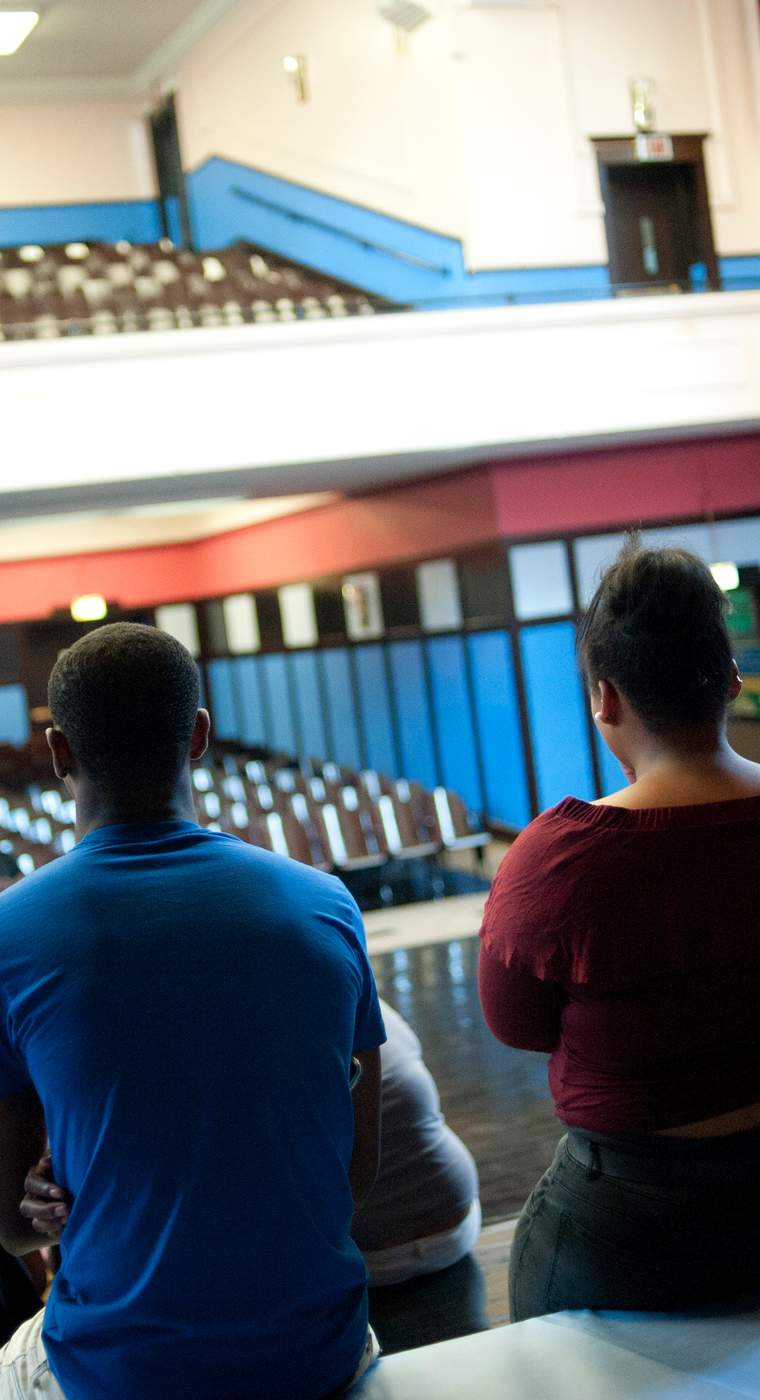 Neighborhood conflicts an urban myth?
In addition to giving teens jobs and keeping them safe, Davis said the program had another benefit: It brought kids together from around the city.
Bringing students together from different high schools often raises concerns among school staff and community members.
But during the first summer Davis ran the program, he pulled together students from five West Side high schools: Austin, Crane, Farragut, Manley, and Marshall. He said there were no conflicts among the students during the program.
"It kind of debunks the idea that kids don't get along," Davis said.
That is critical knowledge to have as CPS considers closing four high schools in Englewood next year and building one new school for the entire area. At a recent community meeting, parents and aldermen said the plan would lead to conflicts.
But Chou pointed to the summer jobs program as proof that students can get along in the right environment.
"There's an urban myth that if you bring students from this school versus this school then maybe these young people won't get along," Chou said. "What this program does is it shows that with the right support these students can get along fabulously."
The teens themselves said they have noticed a change.
"I like the other kids," said Tyrel, a junior in CPS who worked at Washington this summer. "At first, people were trying to do it by themselves, but then we learned you can't do nothing if you don't have a team behind you. One person can't play a five-player game. You gonna need a team."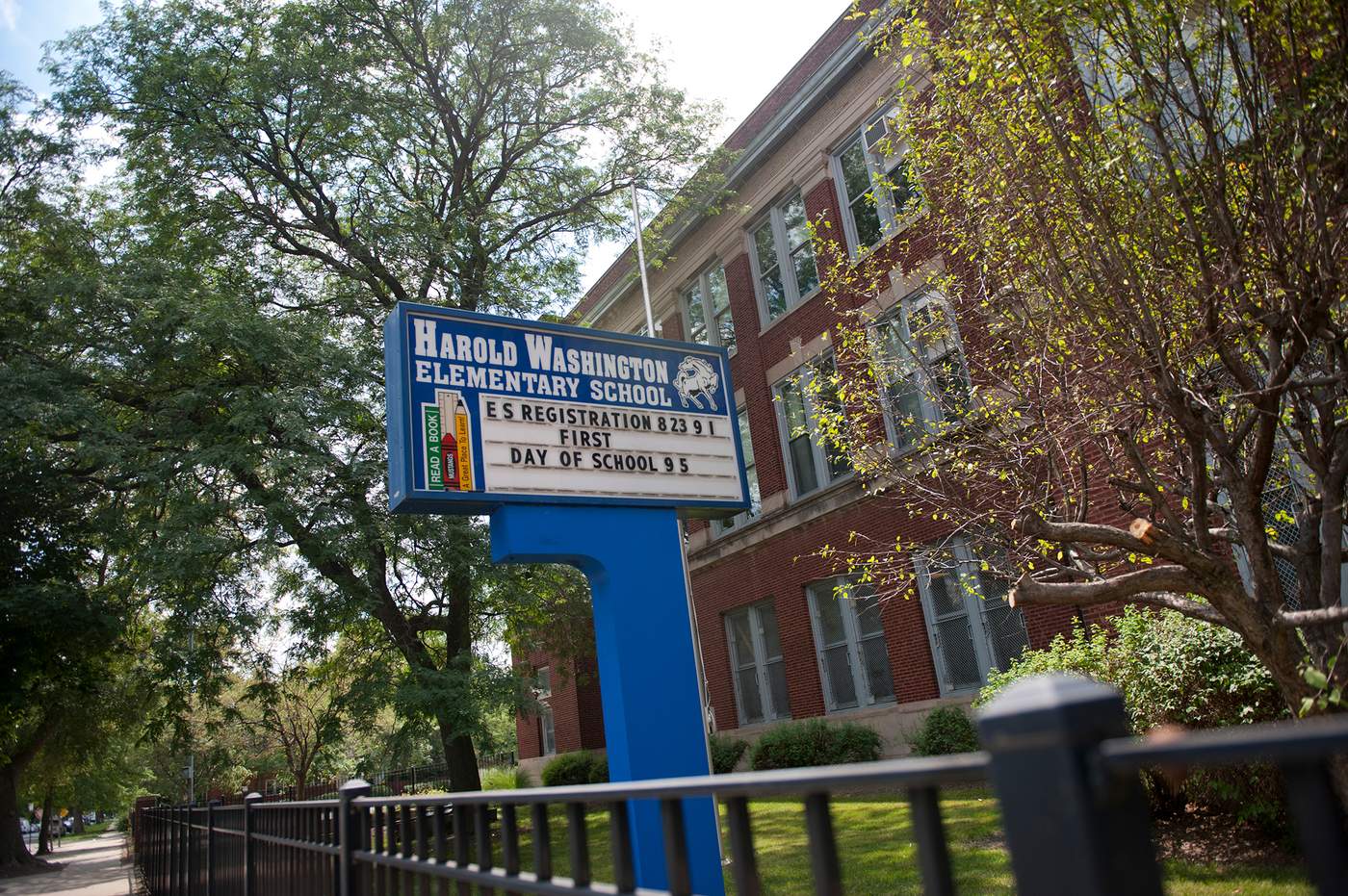 Help goes around, comes around
Chicago Public Schools is ramping up the investment in this auditorium renovation project with the help of an anonymous private donor, a foundation run by a former district principal, and state and federal grants.
The most recent contract, approved in June, more than doubled the previous funding and authorized up to $5 million over the next two years to run the program year-round instead of just in the summer.
This summer, 13 auditoriums got repairs under the program — most of them grammar schools on the South and West sides.
Washington principal Sherri Walker said she was thrilled to learn her school auditorium would get a face-lift. She asked the district to remove chairs near the front so students and teachers could use the space in different ways.
Walker said she had no qualms about teenagers, some of whom have been court-involved, doing the work.
"If you had paid craftsmen, you wouldn't have gotten a better job than what these young people are doing" Walker said.
Dondre, one of the students in the program, said he's proud of the work he did at Washington.
"We helped them out, and they helped us out," he said.
Becky Vevea is a reporter at WBEZ. Follow her at @WBEZeducation.
This story is part of WBEZ's Every Other Hour project.
Criminal justice reporting and investigative journalism at WBEZ is supported in part by Doris and Howard Conant, The Joyce Foundation and the Robert R. McCormick Foundation.