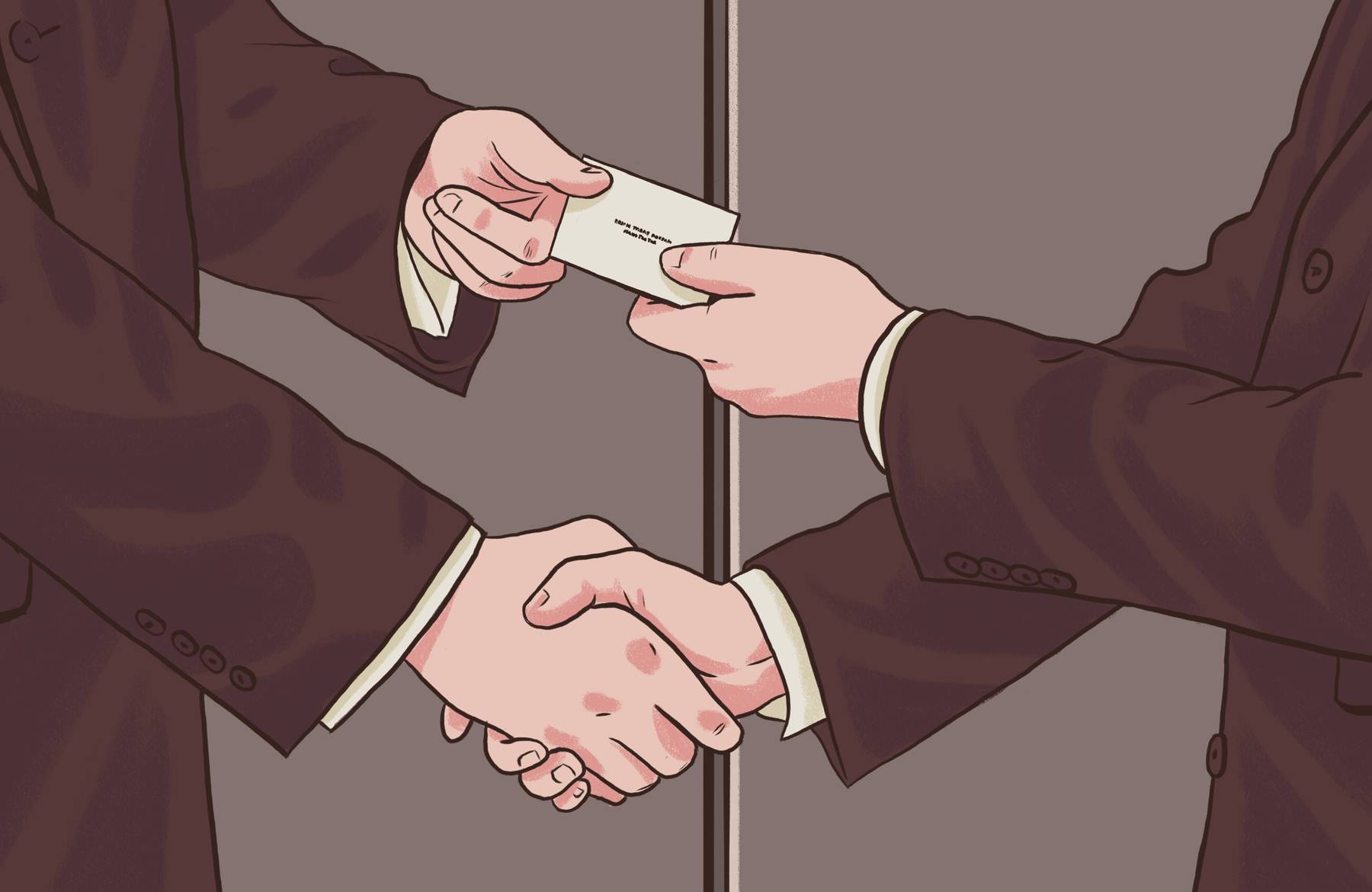 Trapped
'It's not something that should be left to politics'
— tenants' lawyer
A BGA/WBEZ investigation reveals the Chicago Housing Authority paid millions of dollars to private contractors on building upgrades without addressing an aging fleet of elevators.
This story is a joint project of the Better Government Association and WBEZ.
---
Elevators across public high-rises for seniors in Chicago break with disturbing frequency, endangering and inconveniencing elderly residents despite hundreds of millions of dollars spent with politically connected contractors to make buildings more liveable.
The latest to land a lucrative contract from the Chicago Housing Authority is Chicago-based Globetrotters Engineering, hired recently for more than $3.5 million to assess — but not actually fix — malfunctioning elevators. That company's CEO is a longtime Democratic fundraiser once enmeshed in scandals that brought down former Gov. Rod Blagojevich and top leadership at the University of Illinois.
The roster of well-paid CHA contractors also includes Madison Construction, an Orland Park-based firm booted from rehab work at Navy Pier amid reports of cost overruns. Madison recently completed a $45 million overhaul of a North Side senior high-rise that came in 47 percent over budget, records show. The contract for that work didn't call for overhauling elevators.
Chronic elevator problems plague CHA's entire portfolio of elevator-equipped buildings, most filled with senior residents and many managed for the agency by firms long on clout. Among them is East Lake Management and Development Corp., whose founder and CEO, Elzie Higginbottom, was a major campaign fundraiser for former Mayor Richard M. Daley and whose company has been a CHA contractor going back decades.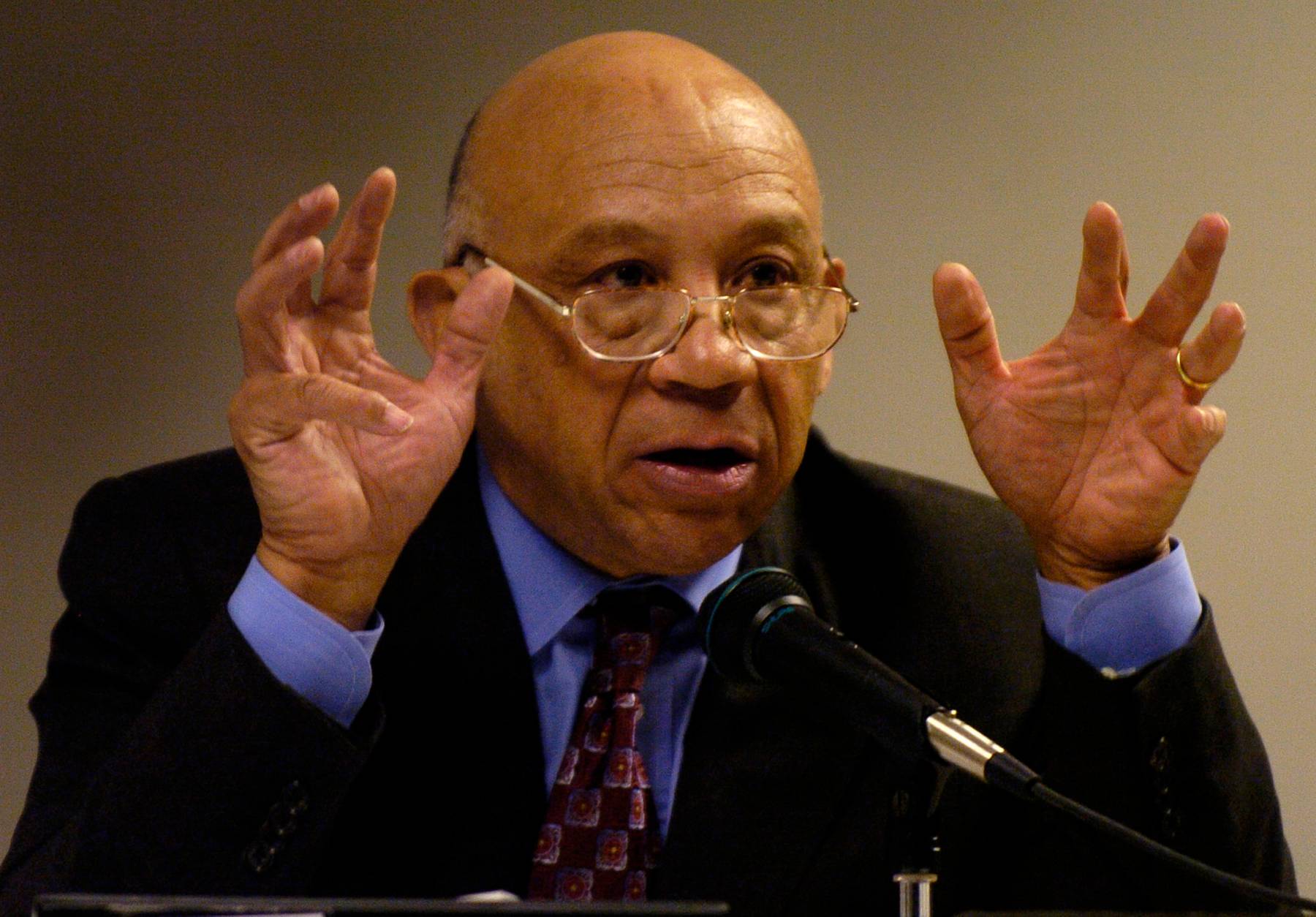 Also among management firms at buildings with balky elevators is The Habitat Company, whose former president and CEO, Valerie Jarrett, worked as a top aide to Daley at City Hall and later became a senior adviser to former President Barack Obama.
"It makes me sick because all I see is waste and the main factor for all of this is lack of oversight," said Brenda Perry, 71, a resident at Lincoln Perry Apartments on the city's South Side, a building where at least $20 million has been spent on construction since 2013.
Despite all that spending, Perry said the elevators get stuck almost every other day, stranding seniors in wheelchairs and walkers either in their apartments with no way to get down or on the main floor with no way to get home. Stairs are rarely an option for the frail.
"It's really a lack of humanity," said Perry, a retired teacher's aide and social worker.
Long-troubled agency
The case of the failing elevators is just the latest chapter in a decades-long history of trouble at the $1.2 billion-per-year CHA, among the largest public housing authorities in the nation and one where service to its tenants has over the decades been compromised by graft, political influence and incompetence.
In the mid 1990s, the scandal-plagued agency was temporarily taken over by federal authorities amid accusations of mismanagement and cronyism, some of which involved elevator failures in then existing CHA high-rises that have been long since demolished.
It's impossible to draw an indisputable link between the CHA's record of clout heavy contracts and years of widespread elevator problems that don't get resolved. But the two clearly coincide.
Emily Coffey, a tenants' attorney with the Sargent Shriver National Center on Poverty Law, said the CHA has an obligation to oversee the companies it hires and ensure they perform work they are paid to do.
"This is so central to the safety of our seniors and families that live in CHA public housing," Coffey said. "It's not something that should be left to politics."
CHA officials declined repeated interview requests, instead opting to respond to a long list of questions regarding their elevator oversight with a written statement.
"Over the past five years, CHA has spent more than $480 million on capital improvements designed to improve the quality of life for residents and ensure the long-term sustainability of its properties," the statement reads, adding that another $152 million in upgrades are set for completion this year.
The agency also recently launched an additional $25 million push to modernize elevators, an announcement made through a press release issued as reporters pressed officials to explain problems that have persisted for years despite resident complaints.
In the statement about what was called the Elevator Modernization Program, Matt Mosher, the CHA's deputy chief of capital construction, said the agency is focusing on improving the safety, quality-of-life and well-being of its residents.
"CHA will be able to utilize the newest technology and readily available modern parts that will help reduce maintenance costs and deliver greater efficiency," Mosher said. "I know that both building residents and those who service and keep the elevators running will welcome the investment."
But a review of city inspection data and CHA records for the past seven years reveals an elevator maintenance system in disarray, rife with incomplete records, disjointed management and a history of failure. An analysis of 911 calls reveals firefighters in 2015 were dispatched to pry open elevator doors to rescue trapped passengers at a rate more than four times higher at CHA buildings than other elevator-equipped buildings throughout the city.
In addition to its written statement, the CHA also provided responses to numerous Freedom of Information Act requests as required by Illinois law.
The responses to those open records requests demonstrate the agency's inability in some cases to provide contracts for — or even identify — the companies it hires to ensure the safety and performance of elevators.
Records also show the CHA has repeatedly ignored systems put in place to flag elevator problems. Among the problems are missing inspection reports, maintenance logs and records of safety tests for dozens of its elevators.
Even so, the analysis shows CHA spends nearly $1 million each year with private maintenance companies to guarantee that each of the 153 elevators spread across its current roster of buildings is safe and reliable.
A history of connections
Just a tiny slice of the $480 million the agency says it has spent on rehabilitation work in recent years was spent on elevators, and nearly all of that was spent on cosmetic facelifts instead of mechanical improvements.
For an assessment of how to improve safety and performance, the CHA last year extended the $3.5 million contract to Globetrotters Engineering, a consultant that is no newcomer to the public agency.
Records show the CHA has paid Globetrotters at least $9.7 million for consulting work since since 2011.
The founder and chief executive of the firm is Niranjan Shah. Under him, Globetrotters has since 2000 spread hundreds of thousands of dollars in donations to political candidates in Illinois, mostly to Democrats, records show.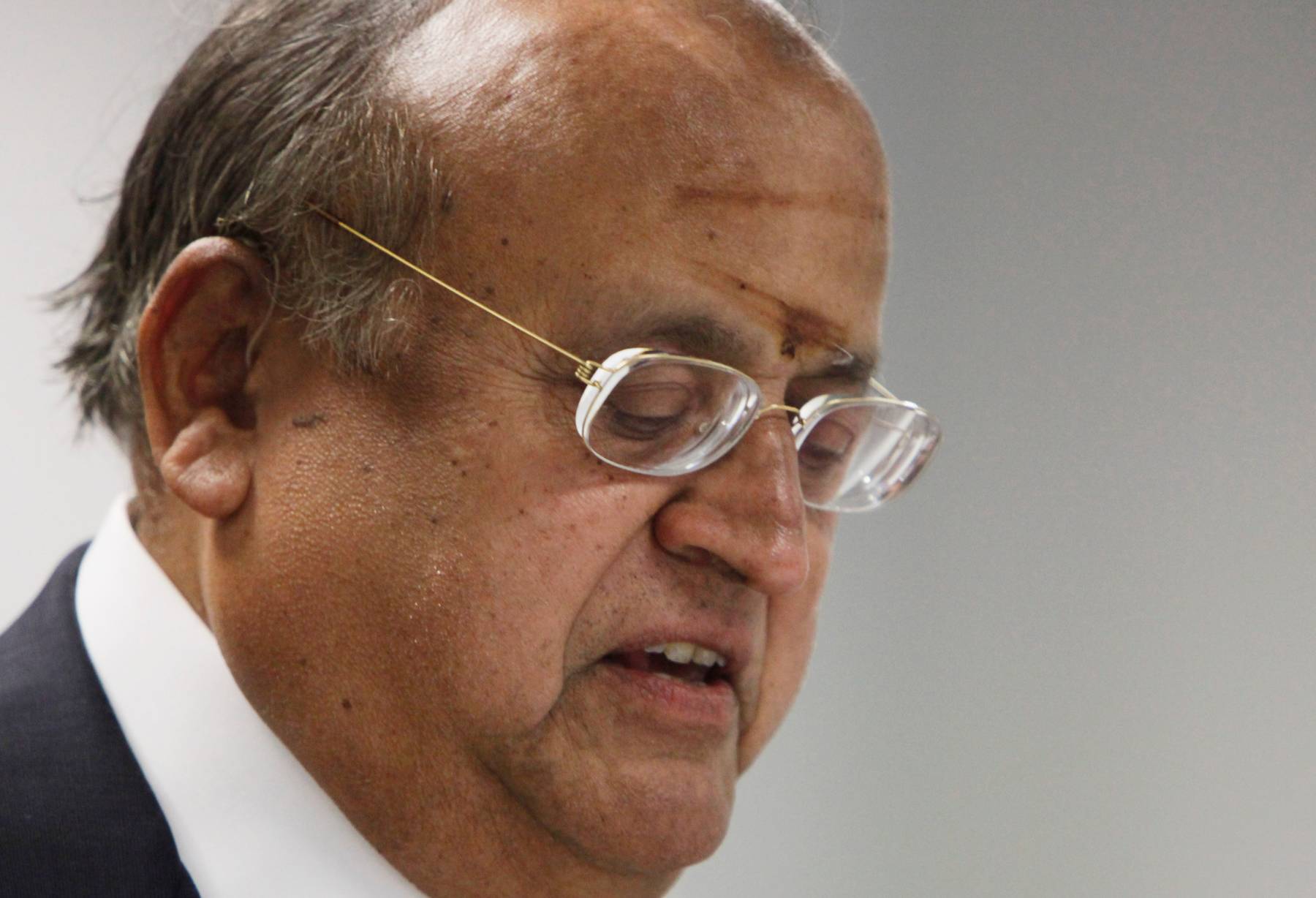 In 2009, Shah was forced to resign from the board of trustees of the University of Illinois where he had been installed by Blagojevich. The departure was prompted by a Chicago Tribune investigation that revealed how trustees like Shah meddled in admissions decisions on behalf of politicians and deep-pocketed political donors as well as friends and family members.
That same year, federal prosecutors subpoenaed records involving Globetrotters as part of the pay-to-play investigation that would send Blagojevich to federal prison for 14 years.
Reached by telephone Shah declined to be interviewed.
As part of its investigation, the newspaper reported how Shah had used his influence as a board member to get his new son-in-law a job at the university.
Records show that among the company's long list of political beneficiaries was Gery Chico, a Chicago lawyer who made an unsuccessful bid for mayor in 2011. Shah, his company and its affiliates donated $9,000 to that campaign. Chico has also served as chairman of the Illinois State Board of Education as well as president of the board at Chicago Public Schools.
Chico's brother, Craig, is a current member of the same CHA board that awarded the elevator consulting contract to Shah's Globetrotters. It was the only bidder on the 2017 contract, according to the CHA. Neither Shah nor officials at his company responded to BGA questions about his political connections. Craig Chico, who was appointed to the CHA board in 2015, declined to comment.
Globetrotters is far from the only well-connected firm hired by the CHA. A BGA report last year highlighted the political ties of Madison Construction, the company with the record of cost overruns that the CHA hired to overhaul its tallest building, the 28-story Caroline Hedger Apartments in the Rogers Park neighborhood.
Madison has landed more than $300 million in taxpayer-funded construction work in Chicago in recent years. Company officials during that time have also contributed to the campaigns of elected officials who helped make some of the decisions to award those contracts.
One of the recipients of Madison-connected political cash was Ald. Joe Moore, 49th, who represents the ward where the Caroline Hedger complex is located. Madison's $45 million rehab of Caroline Hedger came in more than a year late and significantly over budget. Moore appeared before the CHA and a city planning board to advocate for another Madison project next door to Caroline Hedger. Moore advocated for zoning changes, CHA funding and land.
Moore declined to be interviewed for this report, but in an interview with the BGA last year the alderman rejected any suggestion that campaign contributions from Madison were related to his support for CHA work awarded to the construction firm.
"I haven't accepted any campaign contributions since they came to me with the proposed project, and I knew then they were going to need a zoning change," Moore said last year.
Robert Ferrino, Madison's CEO, declined to comment when contacted by telephone, but in earlier interviews blamed the delays on the condition of the building. "We don't cheat," he told the BGA last year. "We are honest, good people."
About these stories
To compile this report, reporters from the Better Government Association and WBEZ spent seven months collecting and analyzing thousands of available public records and databases from the city's building and fire departments, the Illinois Fire Marshal, the city Office of Emergency Management and Communications, and the Chicago Housing Authority.
In addition, they conducted dozens of interviews with industry experts, government officials, contractors and residents of CHA buildings.
The analysis compared maintenance records and inspection reports available at the CHA to data available at City Hall, which has ultimate responsibility for ensuring elevators throughout the city are safe and reliable. Also analyzed were emergency calls to 911 from people across the city who needed the doors of stuck elevators pried open.
The examination accounted for those incidents in which more than one person called 911 to be rescued from an elevator, making sure that each incident was only counted once.
From the thousands of documents and data points collected, reporters built databases to document whether each elevator in CHA's fleet was inspected annually as required as well as whether those inspected failed or passed and the reasons why. The examination also correlated that data with maintenance reports for each of those elevators. Maintenance records were analyzed dating back to 2010 and inspection records to 2015, as the CHA said it didn't retain inspection reports prior to that year.
In many cases, the examination found, inspection records and maintenance records were missing or illegible. In some cases, the agencies denied access to public records. For instance, Mayor Rahm Emanuel's administration denied as "unduly burdensome" the BGA's request for computerized elevator inspections data for the entire city. The BGA has filed a lawsuit in Cook County Circuit Court to challenge that denial.