'Always Room For One More'
More than 70 foster children have found a home — and a father — at the house of this retired Chicago homicide detective.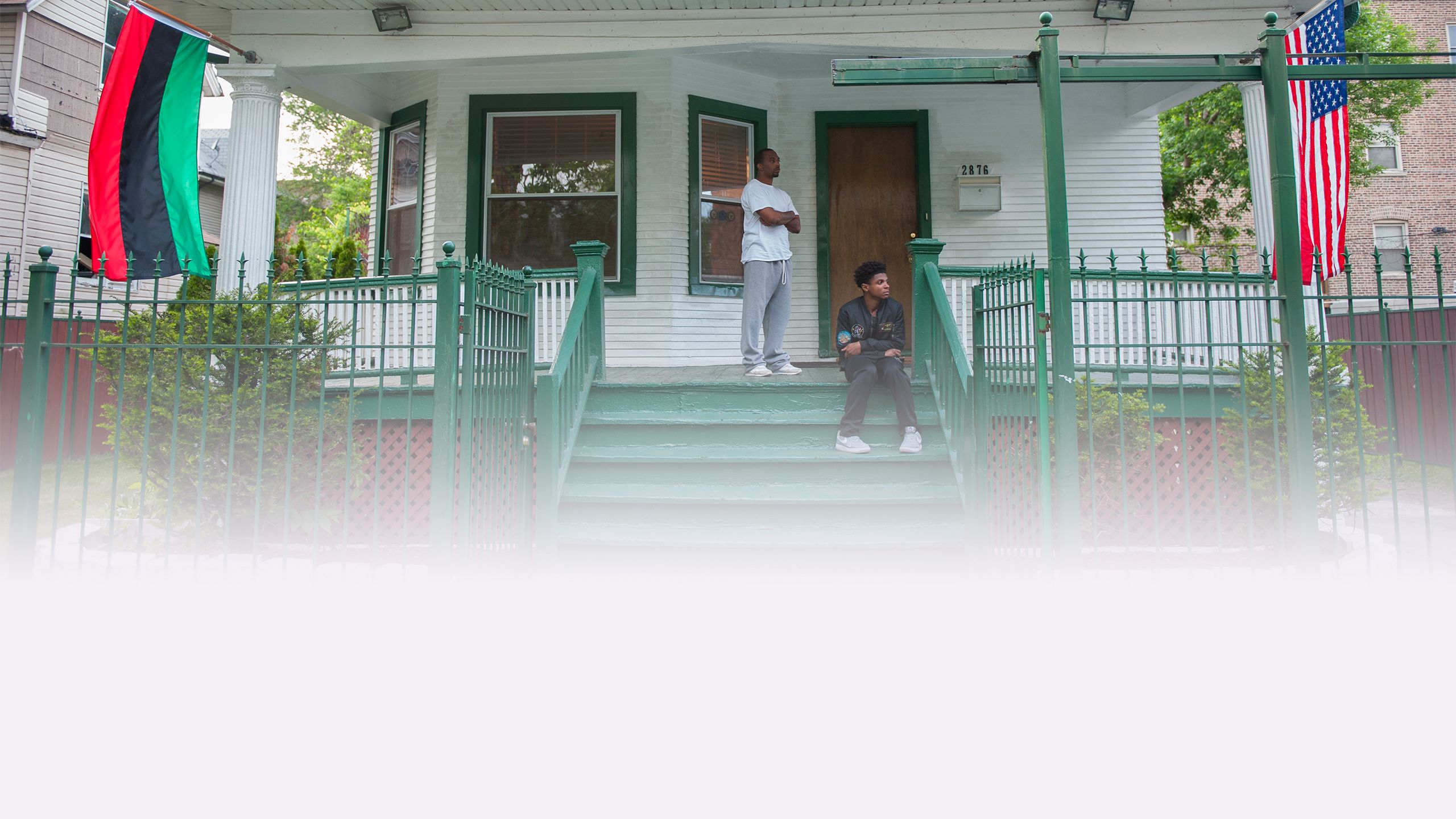 Over the past 40 years, Gerald Hamilton has taken in more than 70 foster kids at his South Shore home. Everyone in the neighborhood calls it Hamilton House.
All kinds of young people have stayed with Hamilton: gay, straight, transgender, mothers with newborns, and kids with mental health issues. Many of those who've come to live with the former police officer have been in trouble with the law.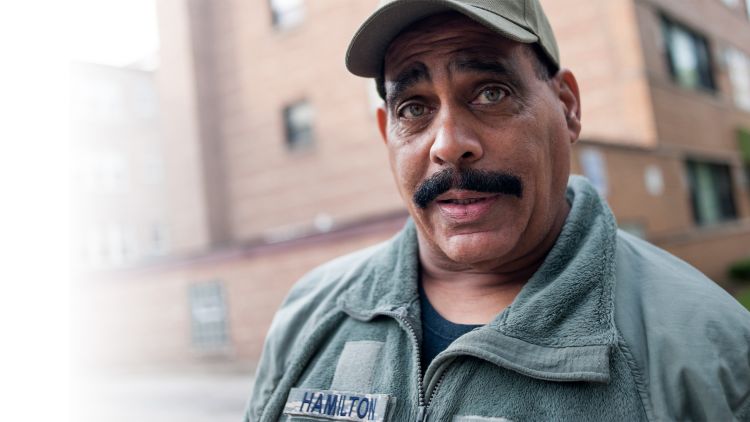 Raymond Price (third from left) and Emmanuel Nwagwu (fourth from left, in the red sweatshirt) have lived with Hamilton since 2015. Chris Jones (second from left, in the white t-shirt), lived with Hamilton years ago, but comes back to visit often.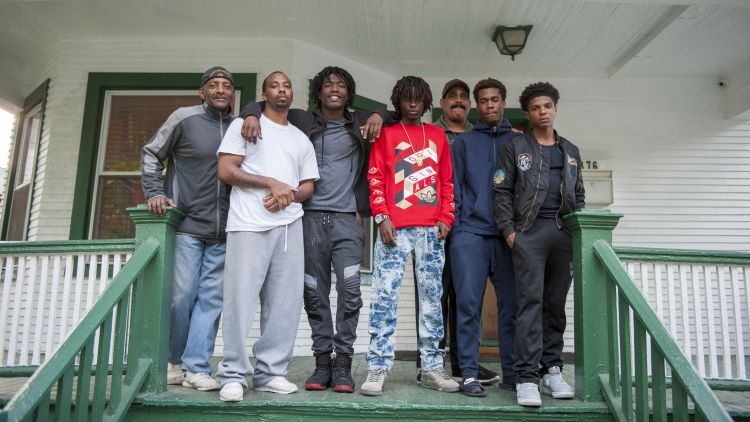 Hamilton moved to Chicago on a college basketball scholarship in the 1970s. He's lived in the city ever since, and joined the police department in 1985. He had worked in a tactical unit, against gang crimes, and as a homicide detective before retiring in 2010.
He bought Hamilton House, which sits just two blocks from Lake Michigan, in 1977. Soon after, his grandmother moved in. Together they started taking in foster kids.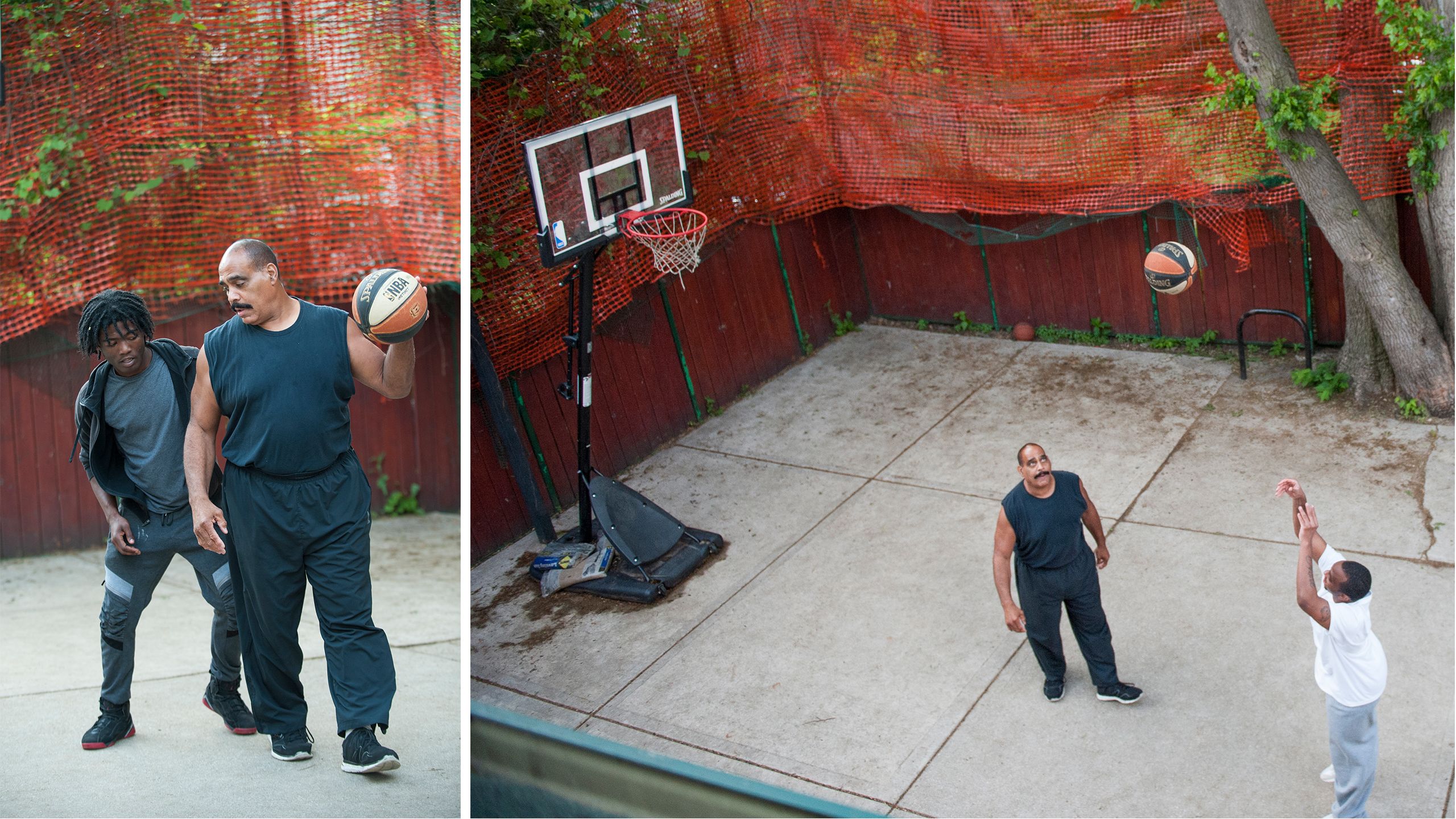 Hamilton House is Raymond Price's third foster home. He said Hamilton is the first foster parent who gets him.
"Pops is a big figure in my life," Price said. "He made a real big impression on me. He showed genuine love, like he actually cared, and I really never felt that from my other foster parents."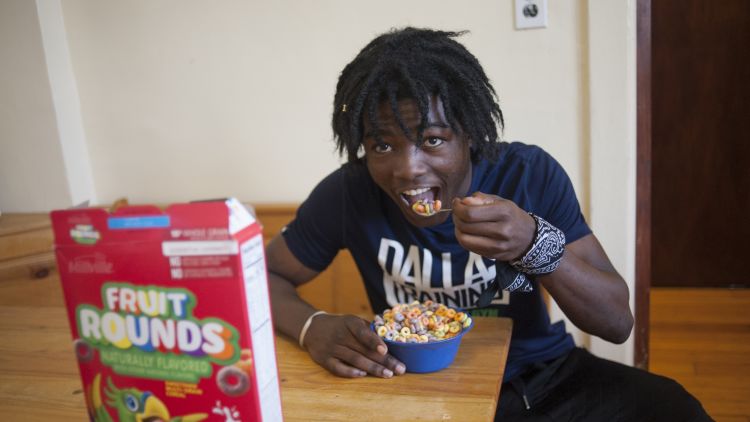 The home is filled with foster kids, current and former — and with books.
"I don't care if you read ESPN magazine, Shakespeare, or the Bible. Just read something," Hamilton said.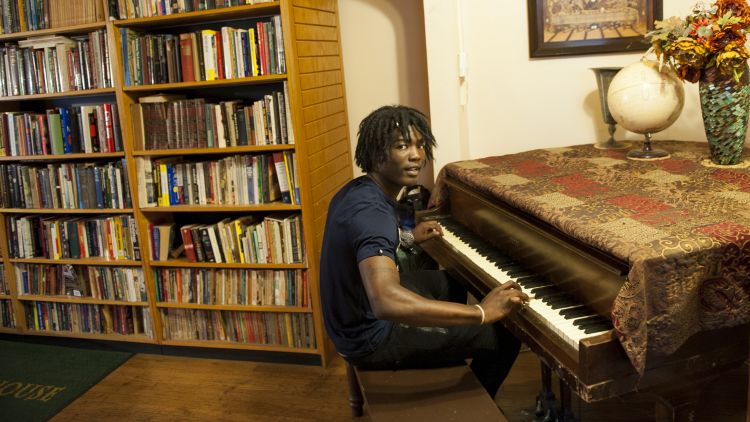 Hamilton does laundry once a week for the young men.
"When they got a full stomach and nice, fresh clothes, I think they feel better about themselves," he said.
Hamilton spends a lot of time helping former foster kids find work. He fields phone calls and text messages from people looking for a helping hand. Some need a refrigerator moved. Others want someone to wait for the utility company to come by.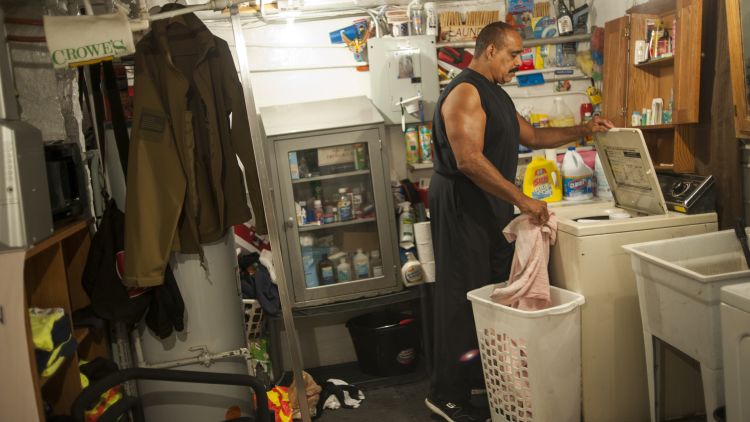 Mike Cobb is Hamilton's cousin. He moved next door to Hamilton House in 1983 to help fix leaks and broken windows. He helps maintain a fleet of vehicles and equipment that the family uses to do construction and maintenance jobs.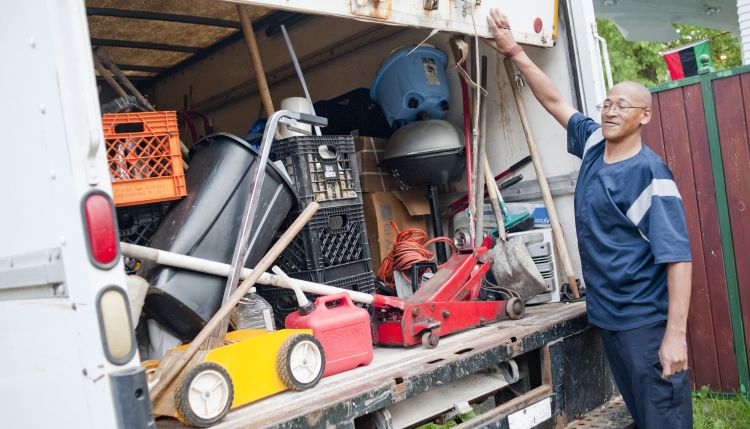 L&G Restaurant, a diner at 75th Street and Exchange Avenue, is Hamilton's "office." He frequently brings big groups for lunch or dinner.
Michael Bluitt, 20, (left) is not in foster care, but stayed with Hamilton for about a year while finishing up at a nearby alternative high school. He said Hamilton is like a father to him.
"When I started staying with him, I didn't know how to be independent," Bluitt said. "He showed me how to be a man in my own way."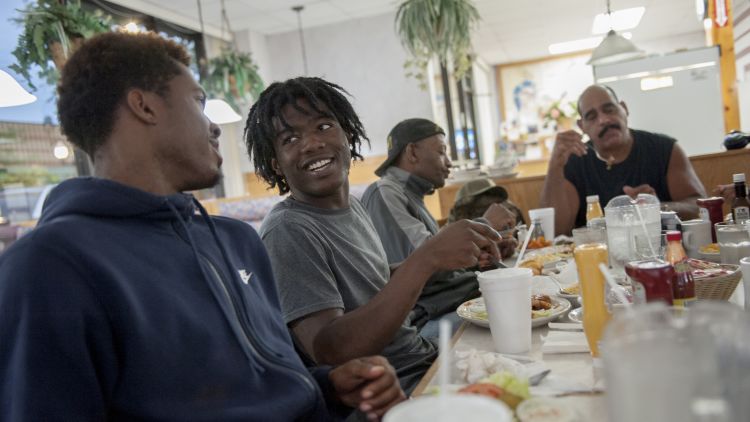 Gerald Hamilton, Jr. (right) is one of Hamilton's six biological kids.
He said he loved growing up with so many other kids, but he said his dad's generosity sometimes causes him to overextend himself. But he also knows it's just his dad's nature to be helpful.
As far as Gerald Hamilton, Sr. is concerned, "There's always room for one more" kid in his home.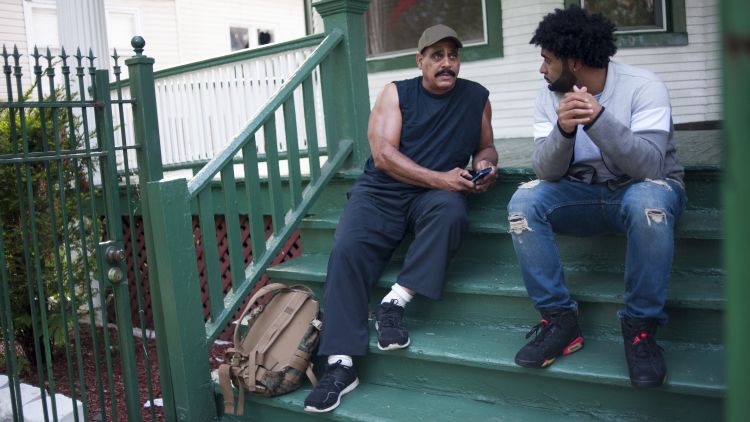 Credits
Bill Healy is an independent journalist in Chicago.
Richard Steele is a longtime Chicago radio host.
Sofi LaLonde is a reporter and producer in Chicago.
Kari Lydersen is a Chicago journalist and teaches at the Medill School of Journalism at Northwestern University.