Curious City
How Is Chicago Doing On Its Ambitious 2020 Climate Goals?
Back in 2008, Mayor Richard M. Daley's plan to make Chicago "the greenest city in America" by 2020 made national news. How's that going?
In 2008, Mayor Richard M. Daley launched the Chicago Climate Action Plan, which set 2020 targets for emissions reduction, tree planting, biking, energy efficient buildings, green roofs, electric vehicles, recycling and more.
University of Chicago environmental studies lecturer Alison Anastasio was impressed by the research and planning that went into the plan. She has long used it in her classes as a case study on evidence-based policymaking. However, over the years, Alison worried the aims of that 2008 plan had been lost, and no one was keeping track. So she wrote to Curious City asking:
Chicago posed the ambitious City of Chicago Climate Action Plan in 2008 based on expert research. How are we doing on the goals?
We learned that Alison was right to be worried: No one entity has kept track of progress towards those CCAP goals. So Curious City took it as a challenge to reach out to dozens of city departments, public utilities, and think tanks to track the progress ourselves. Here is how the city fared.
Click on the areas below to learn more:
More about our questioner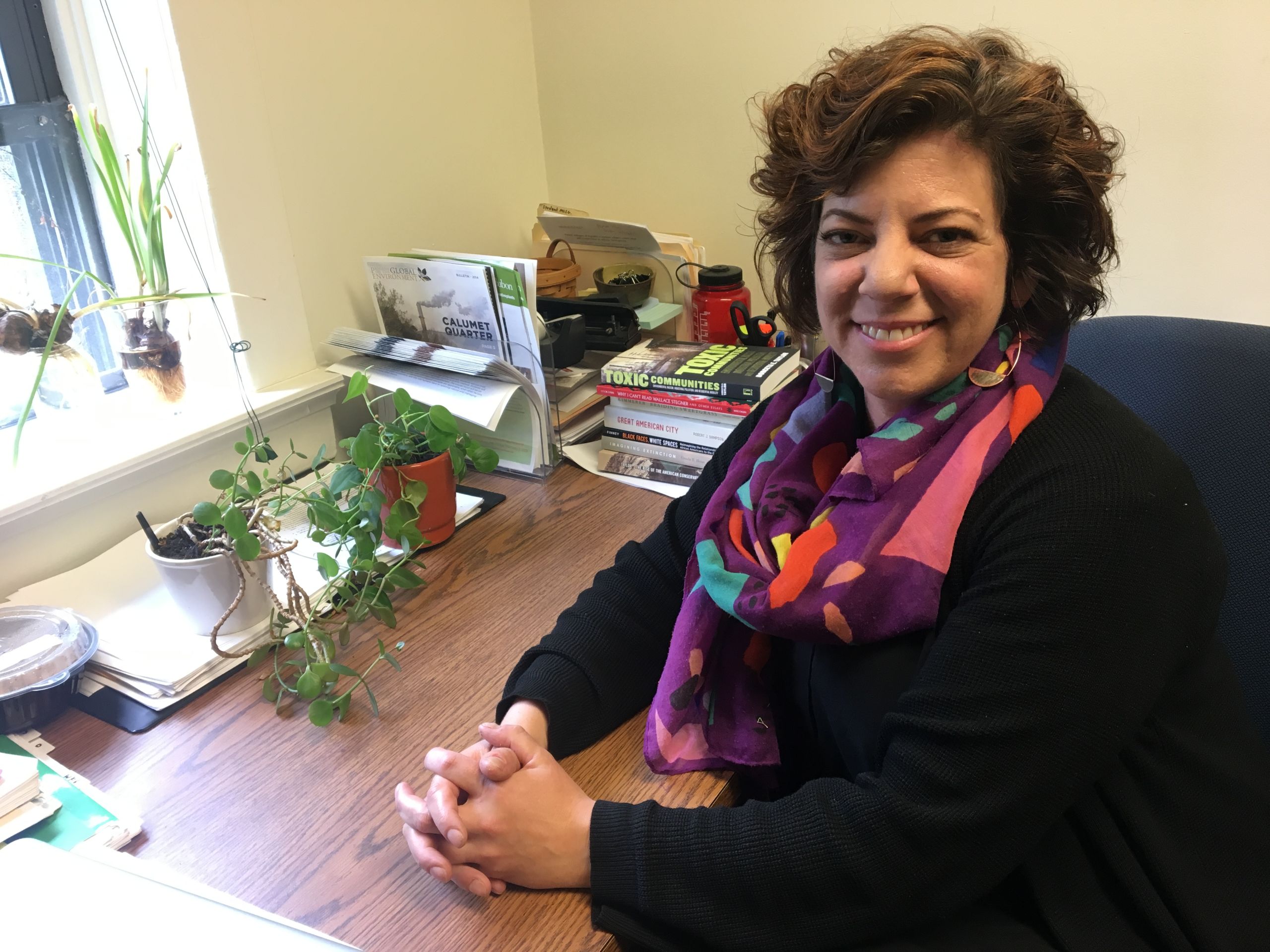 Alison Anastasio is a lecturer in the Program on the Global Environment at The University of Chicago where she teaches courses in environmental and urban studies. She moved to Chicago in 2002 and earned her doctorate in ecology and evolution at U of C in 2009.
Alison says there are a few lessons she'll take back to her classroom following Curious City's report.
"I think that I'll tell my students that there is hope for Chicago to be a leader in meeting goals that will help us to mitigate climate change, but that we still have a lot of work to do," she says. "I will also encourage them to be more involved in the upcoming initiatives that the Lightfoot administration will hopefully begin."
"I feel like it really actually is up to mayors when federal action is so lacking," she added.
She says the other unintended lesson in all of this that she'll take back to her class is the importance of — and, in Chicago, the lack of — government transparency.
"I am pleased but also a little horrified that [Curious City] had so much trouble finding answers," she says. "In order for people in the city to understand that it's important, I would love it if the city raised the profile of these efforts and did it in a comprehensive way, packaged it nicely, not just with cute infographics but with real information and real evidence-backed assertions so that people in the city know what's going on with these efforts."
Alison is originally from Northern California, which "has prominent, iconic nature: mountains, deserts, ocean and redwood trees," she said. "So when I came to Chicago, it took me a little while to understand its subtle and sublime nature. I especially love the Calumet region with its large diversity of habitats, plants, and animals."
Today, you may find her hiking and plant watching in the Calumet's mix of industry and nature, both for fun and future research.