Zoning Won't Save Manufacturing In Chicago
For decades, zoning has been a tool to protect manufacturing in Chicago. But it can't reverse decades of deindustrialization and disinvestment on its own.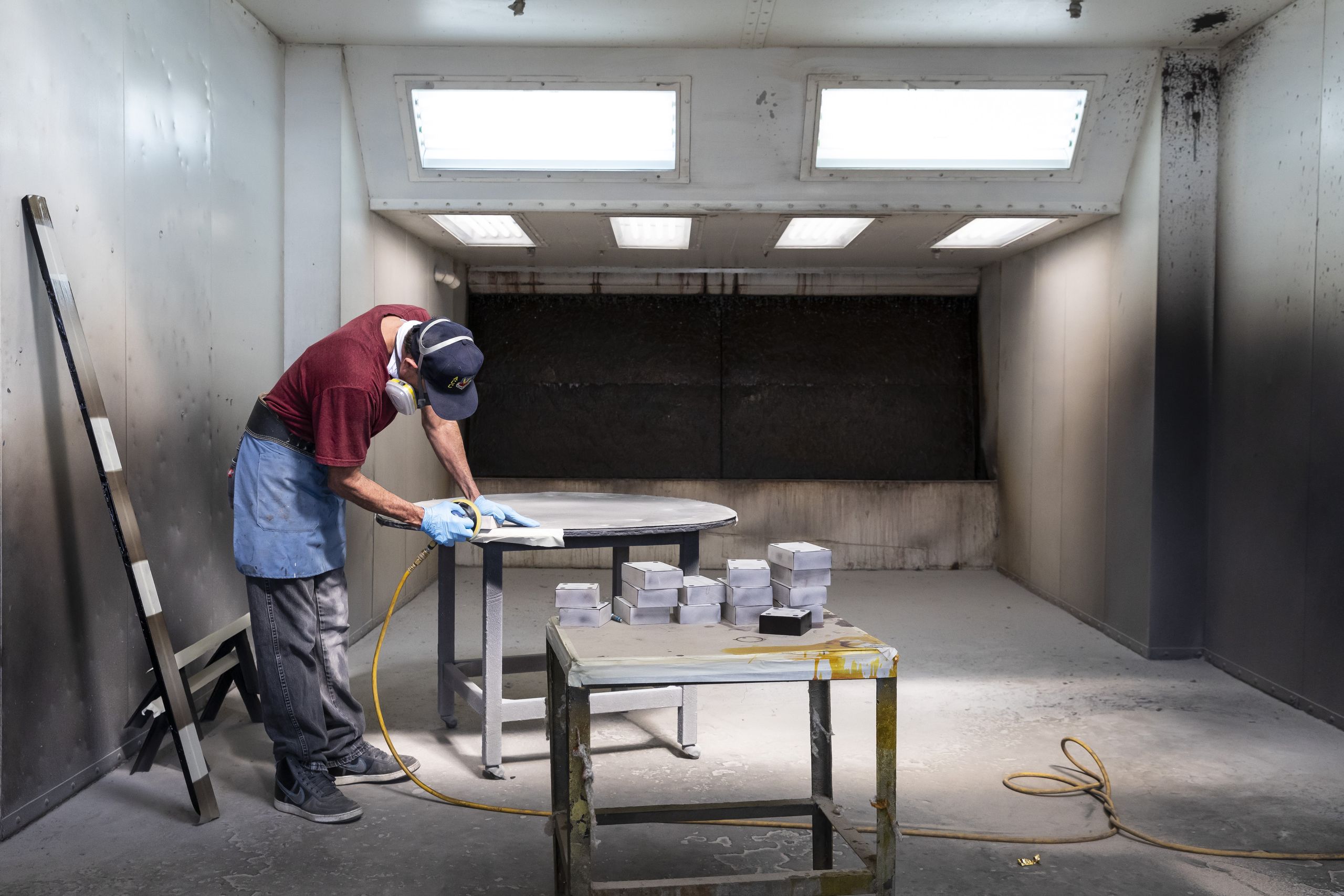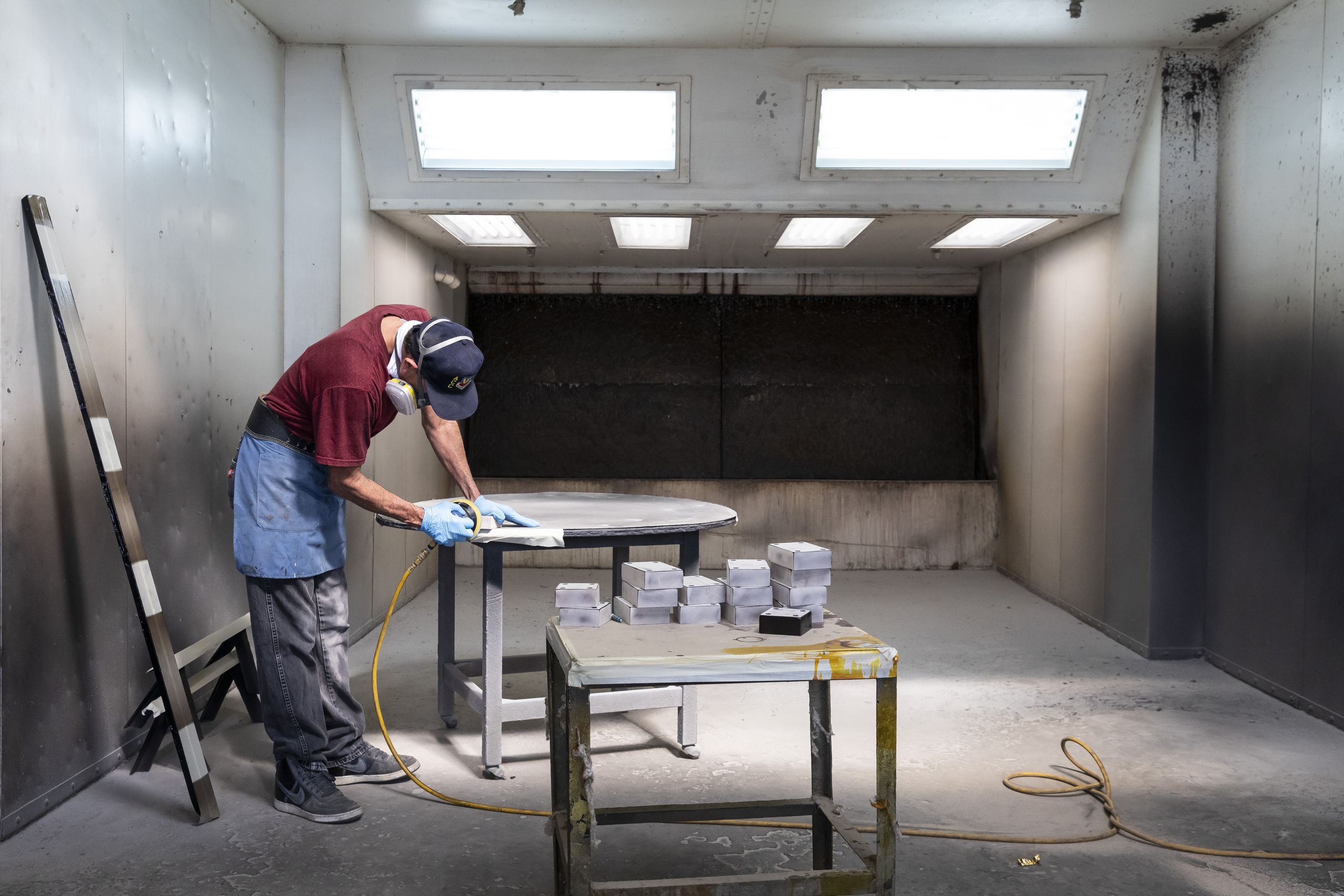 Joshua Millman loves coffee. And he's turned that love into a thriving Chicago business.
"I've been in coffee since I was 16," a smiling Millman said while standing in his small warehouse on the city's Near West Side.
Eight years ago, Millman started a coffee-roaster business, Passion House Coffee, without much money or experience running a business. But he knew he needed a warehouse within city limits.
"I looked at some spots in Niles, and a little bit of Evanston," he said. "But when I thought big picture, like where most of my clientele is gonna be, they're gonna be in the city of Chicago."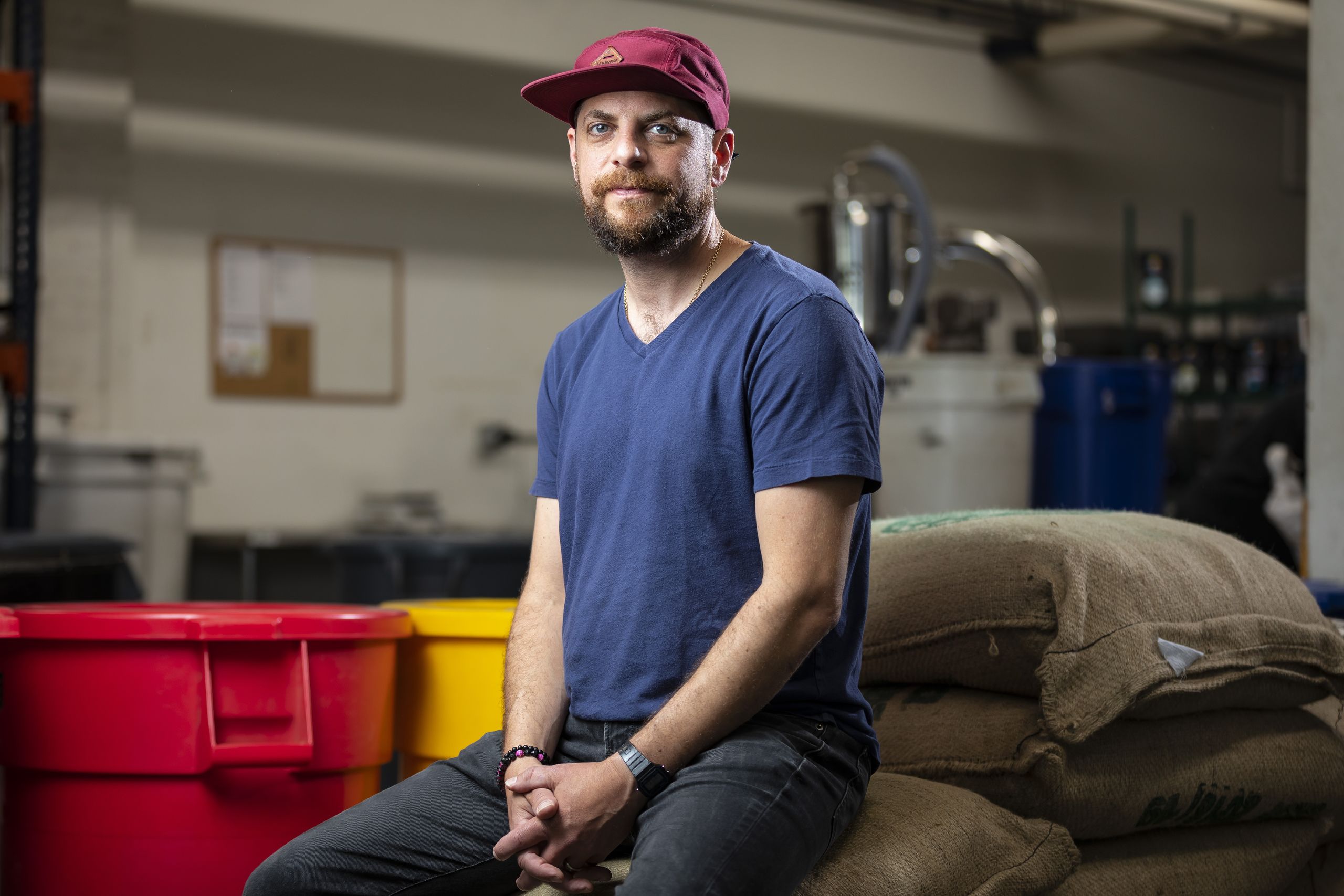 Millman found a home for his roaster in the Kinzie Planned Manufacturing District, just west of downtown.
Planned Manufacturing Districts, or PMDs, offer a special zoning designation that restricts development to only allow manufacturing. Residential and retail are not allowed. The designation doesn't provide any incentives or tax breaks. It protects valuable land. There are now 15 PMDs around the city.
Millman took advantage of a manufacturing incubator organized by the Industrial Council of Nearwest Chicago, or ICNC. Because of the incubator, the Kinzie PMD is bustling with new manufacturing, including breweries and coffee roasters.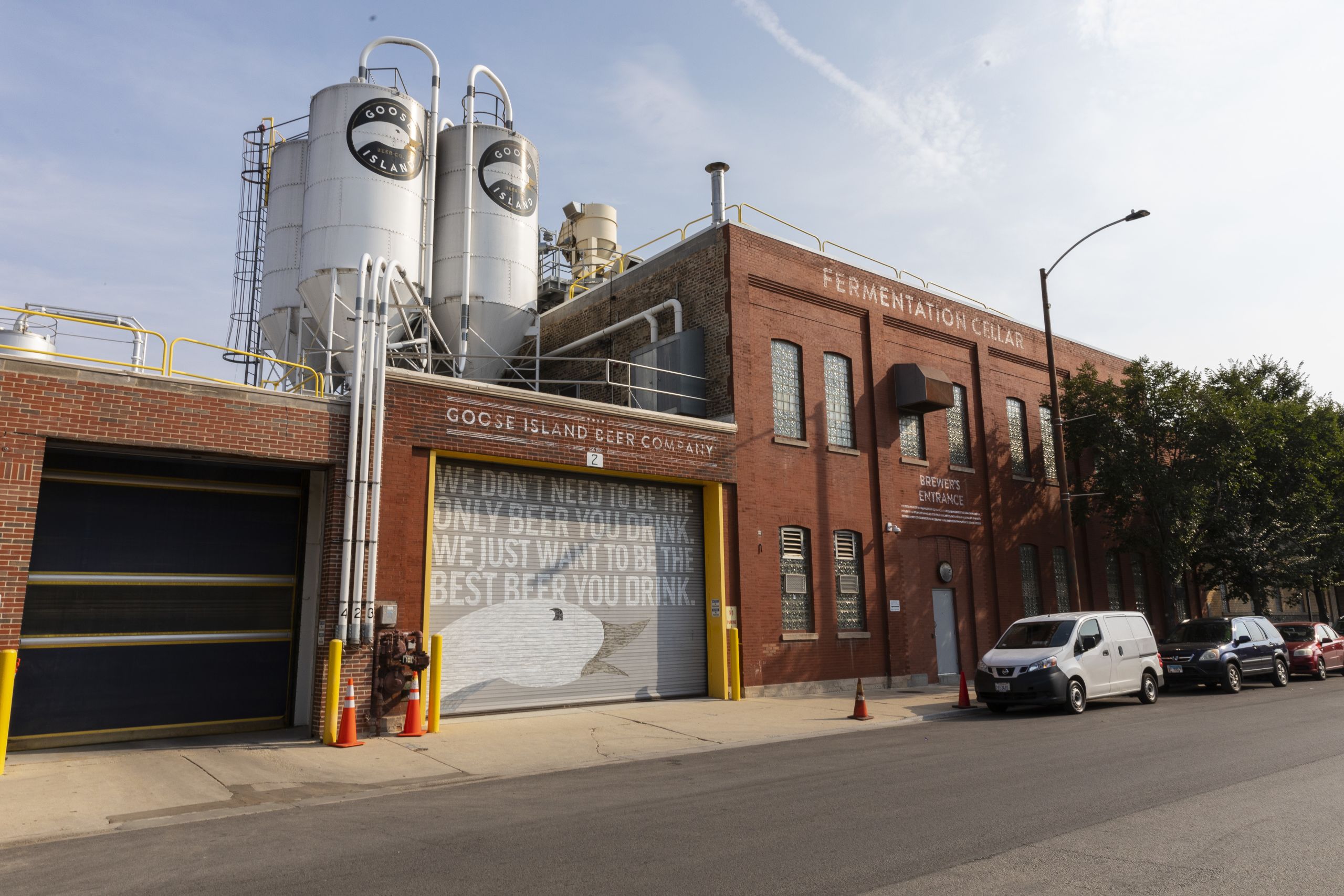 Just a few miles away, the Western/Ogden PMD is completely different.
This PMD is located where the neighborhoods of Little Village, Pilsen and North Lawndale converge. At the corner of 19th Street and Washtenaw Avenue, Lagunitas Brewing Company and Cinespace Chicago Film Studios loom in the distance. The sounds of the CTA Pink Line and freight trains rumble in the background.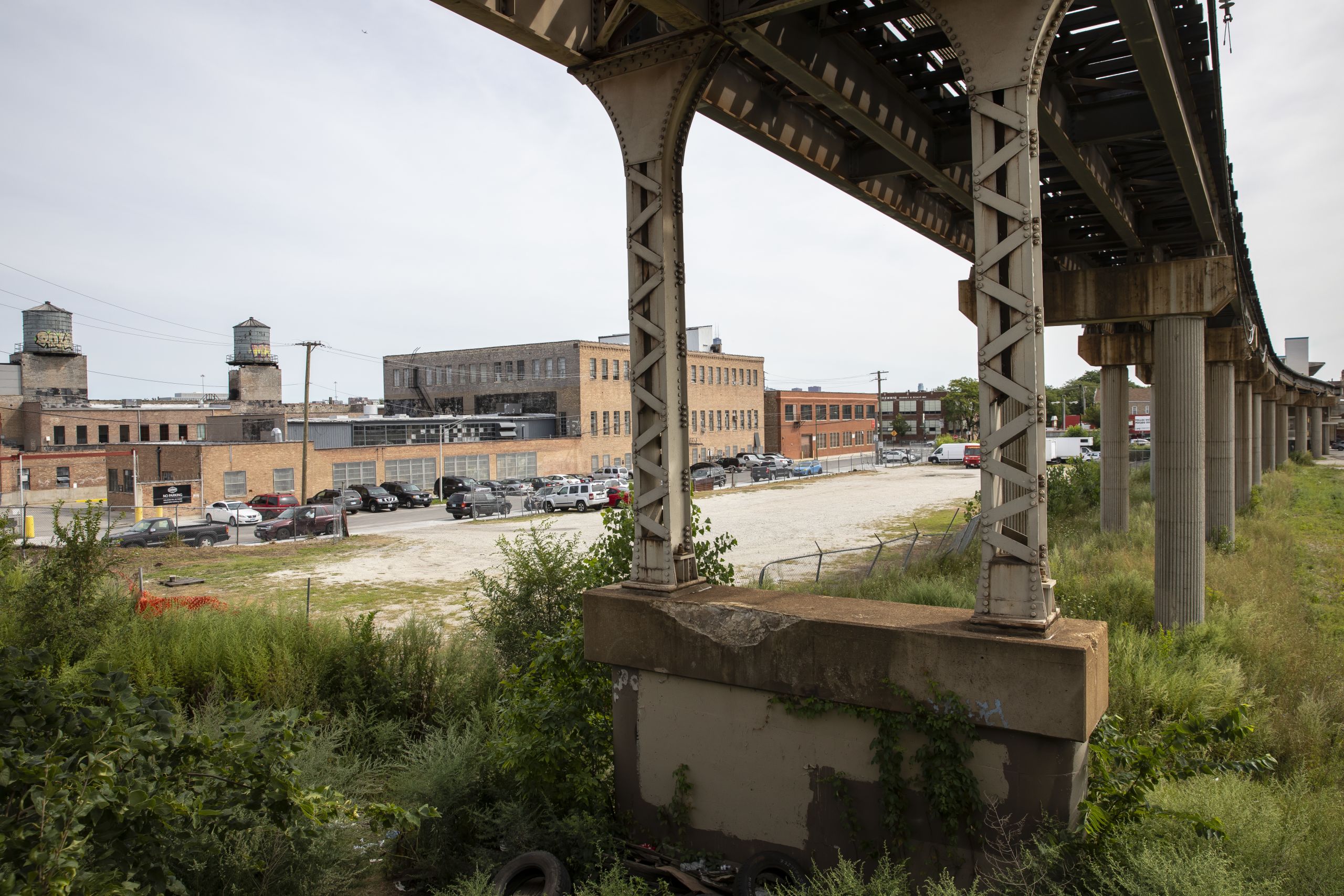 But there's no incubator to help the tenants here. And while the working-class Chicagoans living nearby want manufacturing jobs in their neighborhoods, few are aware that the PMD even exists.
The city of Chicago created PMDs more than 30 years ago to preserve manufacturing jobs in the city during the height of the industry's decline. And while PMDs can be a useful tool, the zoning designation alone has not shown itself to be the engine that can create enough jobs to reverse deindustrialization and revitalize communities suffering from decades of disinvestment. Manufacturing jobs have continued to decline in the city, and the communities hit hardest by the industry's decline remain disconnected from it.
The differences between the Kinzie and Western/Ogden PMDs are among the challenges facing the city. In addition, some PMDs face mounting development pressures fueled by their proximity to coveted land and arguments by developers that high-end residential and commercial uses are better than manufacturing for the local economy.
The tug-of-war between land value and manufacturing has been an element of PMDs since their inception in the late 1980s. At that time, there was a real estate boom in Lincoln Park. Development was rapidly moving west to the river, which historically had a lot of manufacturing. And real estate investors wanted to build more housing.
"I never thought [Planned Manufacturing Districts] would last 30 years."
Former 43rd Ward Alderman Edwin Eisendrath introduced the original ordinance for the PMDs. Under his leadership, the city approved its first PMD — the Clybourn Corridor.
"Our economy was changing and it was the best I could do in the late 1980s," he said. "I never thought it would last 30 years."
But the changing economy and pressure from developers have changed some of the PMDs. In 2016, Finkl Steel moved its operations from the Clybourn Corridor PMD to the South Side, leaving the city's first PMD empty and providing an impetus to change the zoning. This year, the Chicago City Council approved the $1.3 billion dollar Lincoln Yards mega-development, which will be constructed at the former Finkl site.
And according to the city's planning department, two other PMDs on Chicago's North Side have been reduced by 50% and 75%.  
While the PMDs have not prevented the loss of manufacturing jobs, they have slowed it to some degree. Manufacturing jobs declined in the city's PMDs by about 21% from 2006 to 2017, according to a WBEZ analysis of Longitudinal Employer-Household Dynamics data from the U.S. Census Bureau. Elsewhere in the city, manufacturing jobs declined by more than 25%.
And while both the Kinzie and Western/OgdenPMDs have seen losses in manufacturing jobs, the Kinzie PMD has seen far greater overall job growth.
Manufacturing jobs in both PMDs declined by more than 28% from 2006 to 2017, according to WBEZ's analysis. However, Kinzie saw its overall job numbers grow by more than 136%, the highest among all PMDs in the city, while Western/Ogden witnessed just a 16% increase in jobs overall.
ICNC took advantage of the Kinzie PMD's zoning designation to buy some buildings there and to start the incubator. The zoning designation has also protected the area from developers.
"What PMD is doing is telling the market there are certain uses that otherwise might come here that we don't want to come here because we think that they're incompatible with the kind of economic activity that the industrial users are generating and the jobs that they're creating," said Steve DeBretto, executive director for ICNC, located in the Kinzie PMD.
DeBretto said the Kinzie PMD is an example of how this zoning designation can help keep manufacturing jobs in the city. ICNC has helped 1,200 manufacturers and created 6,250 jobs since 1980, according to Hannah Jones, the director of economic development at ICNC.
With a 93% occupancy rate, the Kinzie PMD bustles with new urban manufacturing. There are coffee roasters, like Millman, soap makers, and a flourishing brewing industry.  Among all PMDs in the city, the Kinzie PMD had the most new construction and renovation permits between 2006 and 2018, a WBEZ analysis of new construction, renovation and demolition permits shows.
"Manufacturing has changed, and you see a lot of development pressure and developers saying that PMDs are obsolete or standing in the way of economic development. And that's nonsense," DeBretto said. "What they're doing is keeping people from being able to sell property at an inflated value that they would get, if they were able to change the zoning away from what it is now."
The Kinzie PMD's closeness to downtown makes it attractive to real estate developers for residential use, but under the current zoning designation, that's prohibited.
"When they say well there's higher-paying jobs that come in if you get rid of the PMD, it's the social cost that goes along with the loss of good, entry-level and career-path jobs for people ... that might not have a college degree," DeBretto said. "You don't want working-class people to need to travel an hour or two hours just to get to jobs."
DeBretto said PMDs are needed because "Chicagoans need jobs not luxury development."
Kathleen Dickhut, deputy commissioner for the Chicago Department of Planning and Development, said having a group like ICNC in a PMD helps to spur growth.
The city has a plan for the Kinzie Industrial Corridor, which includes the PMD. But no such plan exists for the Western/Ogden PMD.
"I'm going to be honest, I've been there. We've looked at it. I know there was some vacant land there. We haven't done a plan for that, but perhaps we should look at it," Dickhut said.
Residents near the Western/Ogden PMD want manufacturing jobs but a group like the ICNC doesn't exist there. 
Leone Bicchieri, executive director with Working Family Solidarity, wants to help foster growth in this PMD. A year ago, Bicchieri didn't even know the PMD zoning designation existed.  He came to the neighborhood to help workers of Three Brothers Laundry fight against wage violations. In the summer of 2018, the workers filed a federal lawsuit alleging minimum wage violations.
But that wasn't the end of Bicchieri's campaign. The community had questions about the PMD.
"The whole community is wondering what the heck's going to happen," Bicchieri said. "They would come out to us ... and they'd say: Do you know who else is going to be coming in here? Or are they selling to someone else? And we'd say: We don't know. That mushroomed and became this community-labor-justice campaign."
Bicchieri wants to make sure the PMD doesn't shrink to give way to luxury development. With the gentrification pressures in nearby Pilsen, that's a real fear. He has knocked on neighbors' doors to find out what businesses they want. He's also tried to find the owners of nearby warehouses.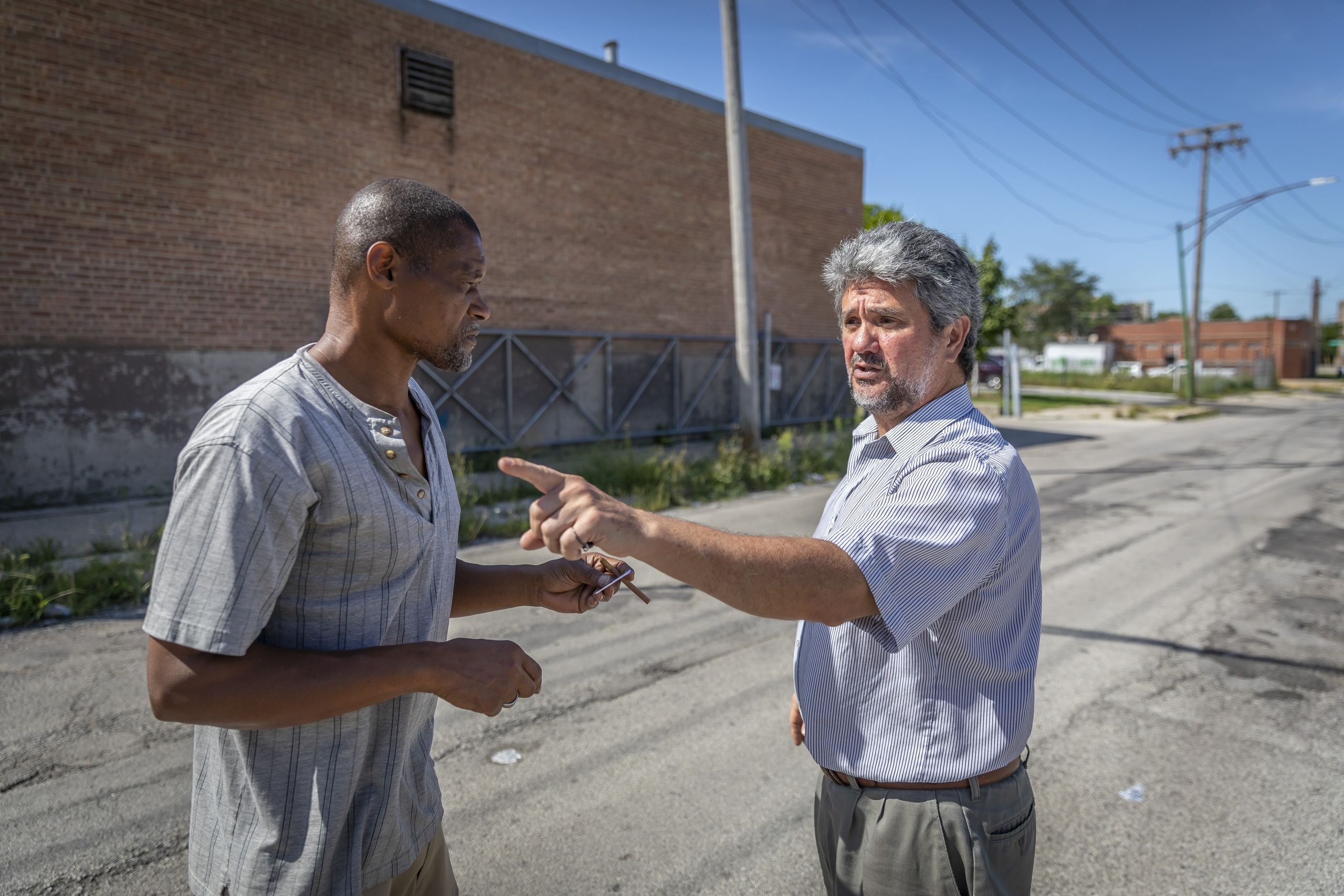 Bicchieri got to work. He is working on a racial equity impact assessment to bring good manufacturing jobs for communities around the Western/Ogden PMD. He said the neighbors around the PMD want jobs that are environmentally safe and clean — and that it's important to bring jobs for those diverse communities.
"As these businesses come in, if they're really lousy, low-paying and super high-scale, how many more families of color will probably be driven out," he said.
Bicchieri said the PMD zoning designation should be used to protect the area from developers.
But  the area also needs protection from manufacturers inside the PMDs and industrial corridors who produce pollution, said Kimberly Wasserman-Nieto, executive director with the Little Village Environmental Justice Oorganization.
"Based on our experience, there's been no interaction or responsibility with the community," Wasserman-Nieto said. "We are not seeing a lot of benefits as a community, but we're definitely feeling the impact of having an industrial corridor that doesn't have very strict rules or regulations when it comes to health or environment for that matter."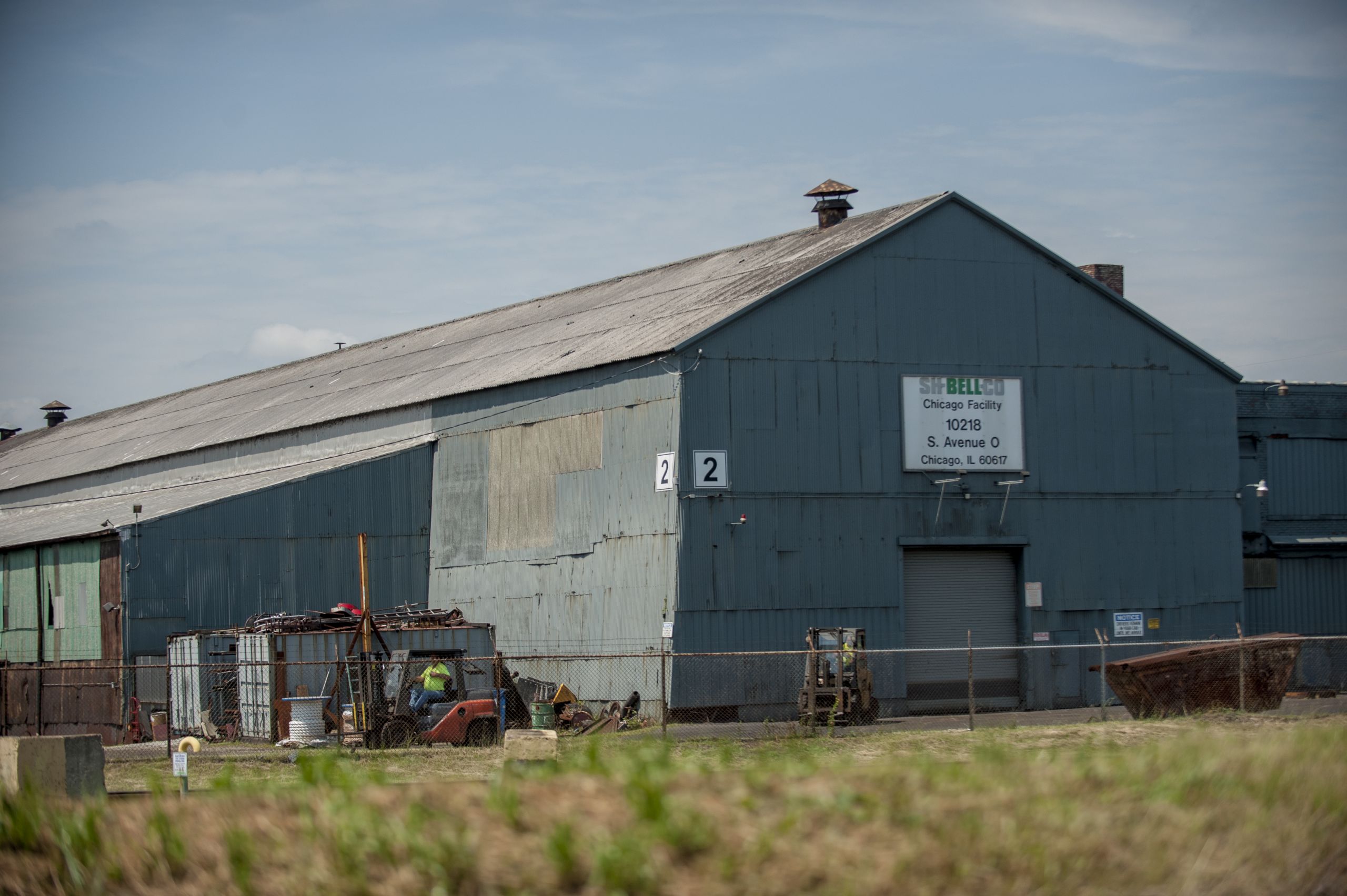 She said the city should be more responsible when it comes to creating plans for each industrial corridor and regulating pollution. For example, Wasserman-Nieto said the metal shredder that left the Clybourn Corridor PMD for the Southeast Side didn't have to apply for a new permit because it moved from one PMD to another.
"Communities are being sold on jobs or property value," Wasserman-Nieto said. "And working-class communities are seeing very few actual jobs. There is a real conversation missing around who these industrial corridors actually benefit and who they sacrifice."
Natalie Moore and Maria Ines Zamudio are part of WBEZ's Race, Class and Communities desk. Follow Natalie at @natalieymoore and Maria at @mizamudio.